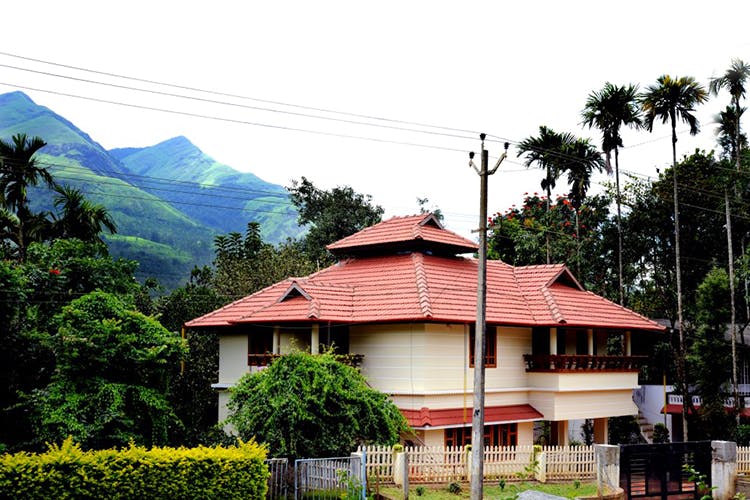 This Holiday Home In Wayanad Is Perfect For A Budget Getaway To The Hills
Shortcut
Maymorn Holiday HomeStay is a highly sought after, romantic, budget homestay in the forests of Wayanad, run by a certain Mr. James, who makes all the difference with his super hospitality.
What Makes It Awesome
Maymorn Holiday Home is a homestay in the lush green hills of Wayanad. This gem in the Western Ghats is run by a Mr. James, a local from Kalpetta who's decided to offer his warm brand of hospitality to travellers. Pick up and drop facilities, complimentary breakfasts, lunch, and dinners organised upon request, sightseeing advice for tourists, and much more are what Mr. James offers. With only three bedrooms, this tiny B&B gets sold out during the holiday seasons fast, thanks to the super, high ratings it's received on Booking.com.
The property is situated 8kms from Kalpetta and is easy to access by road if you're driving down. If however, you opt to take the train to Kalpetta, James can arrange for you to be picked up at the local railway station. Surrounded by tea estates, the homestay has greenery on all sides making it a very pretty place to just explore. The rooms are what you would expect out of a homestay, cozy, clean and simple rooms. However, don't let that fool you into thinking the property isn't beautiful. There's wooden flooring, balconies on the upper bedrooms, beautiful verandas and lots of windows. WiFi and television sets are available, but we recommend ditching the idiot box and your cell phone for the sights and sounds outside.
The allure of Maymorn comes from the fact that it sells an experience. From start to finish your trip can be taken care of by James as he knows the ins and outs of Wayanad. Bored during the day? Go spelunking to the Edakkal Caves or you can bathe in the nearby waterfalls or go on a long drive through the nearby wildlife sanctuary. Looking for a nice place to eat? James will have local homemade Kerala food served to you at Maymorn for both vegetarians and non-vegetarians. While all these services will cost extra, we're happy to have all the minutiae taken care of by someone else, we are on vacation after all!
Arguably the best part about Maymorn is how inexpensive it is! You can expect to spend no more than INR 900 a night, per person, which is amazing! Not only that, it's said to be super couple-friendly too. So if you're looking for a quiet retreat with your significant other, this is a good pick.
Comments