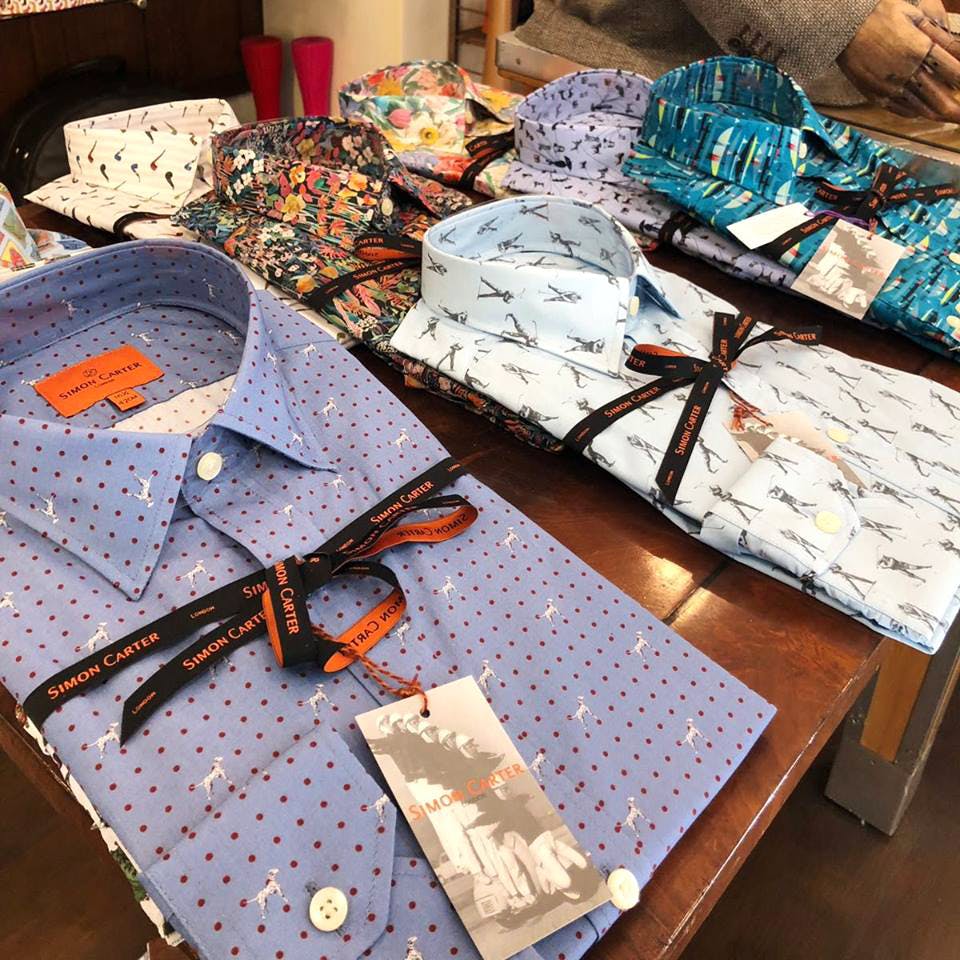 Shirts To Suits - Best Men's Formal Wear
Men! it's time to suit up and look sophisticated at work with formal wear from these stores at Express Avenue Mall. We have collated a guide for you to find your way around the mall and lead you straight to the best formal stores that suit you best. Take a walk and have a glam shopping day!
Arrow
Looking for some refined formal wear that covers your crazy side too? If yes, then you may find what you are looking for at Arrow. You can begin your search with this store which is on the first floor of the mall. They keep formal shirts, trousers, blazers, jackets and 3 piece suits in funky and eccentric patterns and you can pick from a palette of colours.
Blackberry
A signature brand for mens formal wear, Blackberry is your next stop for some sophisticated and smart apparel. They offer full suits for men and boys and have a heart-melting collection of ties and bow ties too. Their formal shirts are mostly bold or have subtle patterns on them.
Colorplus
Along with an awesome collection of casual wear, this store also houses a fantastic formal wear section too. They offer formal blazers and in subtle colours like light blue and purple. Their formal shirts however range from bold colours to bright and quirky colours and prints, perfect for a formal dinner.
Raymond
This premium fabric store also offers to tailor three and two-piece suits. They also house an awesome collection of readymade Indian and western suits, shirts and trousers. Their section of ties and belts are fab too. All their apparel come in subtle and bold colours and you may also find few eccentric pieces in their collection.
Peter England
This Indian brand is famous for its brown suits. They also house a smart collection of beige to brown trousers. Peter England further keeps formal shirts as well as dress shirts for those easy-going corporate dressers.
Rare Rabbit
Another store for those of you who like the avant-garde look. Rare Rabbit offers a funky range of formal printed blazers and shirts that will make a statement. Alongside their eccentric section, they also offer plain shades and bold coloured formal apparel.
Simon Carter
For all you gentlemen who prefer sophisticated statements as well as eccentric pieces, Simon Carter is the store for you. Taking you down a trip to London's fashion street, you will find bespoke suits in checkered patterns or bold maroon evening jackets. They also house a smart collection of men's formal wear and secretly we girls just love that style.
Comments