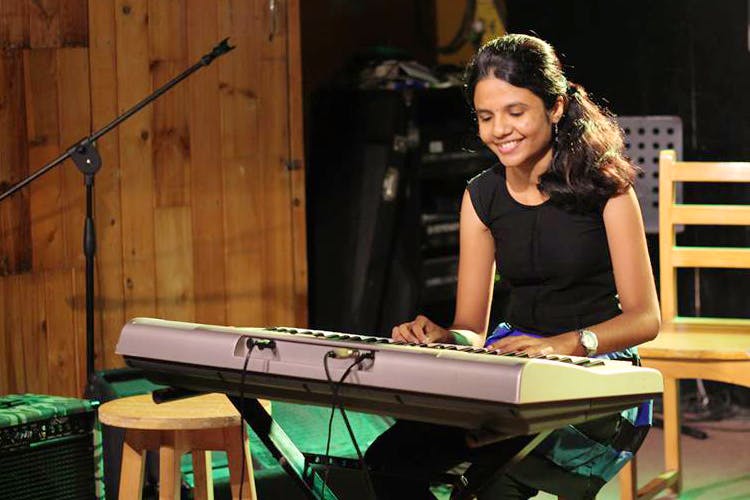 Spark The Songbird In You By Checking Out These Four Music Schools In Chennai
Be it singing Carnatic music, playing the drums, or just humming, we all have a little bit of music in us even if it's something we've never practiced. So bring out the inner musician in you by checking out these four music schools in Chennai. All entries on this list provide musical equipment like guitars and keyboards for you to use.
Academy Of Western Music
Located on Santhome High Road, the Academy of Western Music is a 7,500 sq ft air-conditioned space with soundproof studios and recital halls to perform in. Courses start at INR 2,250 per month, for guitar, piano, drums, keyboard, violin, singing, music theory, and the recorder. The Academy has qualified tutors and certifies you with the grade exams from Trinity College London. Batches are kept small and students are free to progress at their own pace, so you won't feel forced to take the exams.
Unwind Center
Open for nearly two decades now, this music school/stage has been home to many of Chennai's local rock bands over the years. They're run by talented, young and up and coming musicians and are a great place for younger kids to join. They're a little more free form and less theory than the Academy of Western Music, and so are great for people interested in just trying to play an instrument for the fun of it. They currently offer guitar, drums, western vocal, keyboard, and even DJ classes.
House Of Piano Music Academy
Unlike what the name suggests, House of Piano Music Academy (HOPMA) teaches more than just how to play the piano. They have guitar, piano, keyboard, drums, violin, singing and a music theory class with prices starting at INR 1,200. Started in 2004, HOPMA is known for its top of the line facilities, with its air-conditioned classrooms, in-house recording studio and music hall. Of all the entries on this list, we like HOPMA the most because they offer a 70 percent discount on class charges to their less privileged students so that they can learn music too!
Pavo School Of Music
Started in 2014, the Pavo School of Music has three branches across Chennai. They're notably the most adult-friendly music school on this list as their class schedules can be changed to suit your timings. Not only that, they're relaxed in terms of the material they follow and are happy to teach you music by ear and not just theory. They even go a step further and offer to take their pupils to concerts happening in the city by famous musicians, so that you can get a better understanding of music. Like the last four entries, they have tutors in the main musical instruments along with vocal music classes as well.
Comments