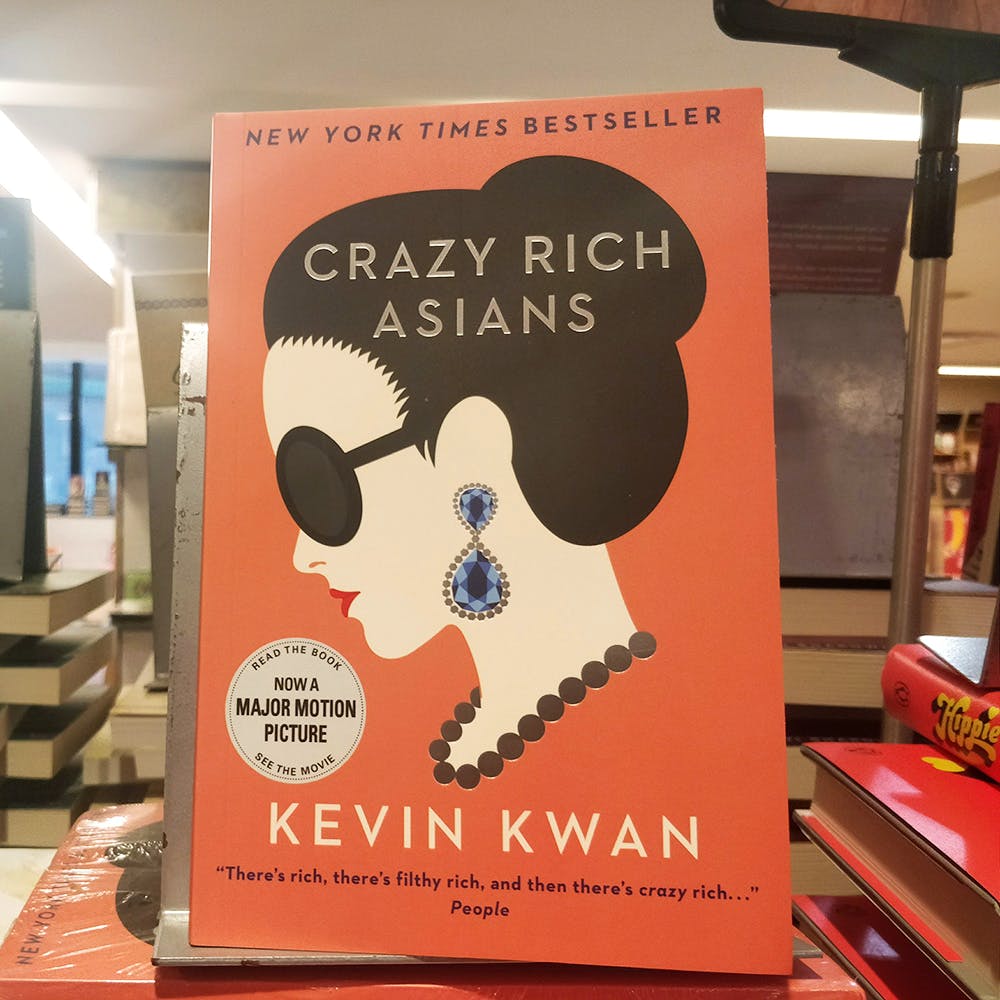 8 New Book Arrivals In Crossword You Need To Buy
Calling all bibliophile, we dropped by Crossword to check out the new arrivals and there are so many books to pine after (don't worry, we'll tell you all about it). Plot twists, heart-warming stories, and the smell of unused pages, these new books will make your bookshelf complete.
Crazy Rich Asians
If you love 'Netflixing' and chilling, you've probably come across the movie version of this book. Penned by Kevin Kwan, this book 'introduces a contemporary Asia to a North American audience' and is loosely based on the author's childhood while he was growing up in Singapore. With humour sprinkled on an engaging story, this book is super entertaining.

21 Lessons For The 21st Century
This book by Yuval Noah Harari addresses the big questions of life. If you love reading deep stuff, this book's got it all. There are chapters on work, war, nationalism, religion, immigration, education and 15 other important matters. Shut off your computer, switch on your lamp, and enter 21 new worlds.

Notes Of A Dream
Yes, we've all heard AR Rahman's brilliant music, but now, we have the chance to peek behind the curtain. Author Krishna Trilok gives us all the deets about the Oscar-winning musician's life and his journey in the industry. As ARR says, there is no composition greater or more beautiful than life (and this book).

Sea Prayer
From the author of hits like The Kite Runner and A Thousand Splendid Suns comes this novel, which is an illustrated short story for all ages. Khaled Hosseini's writing and the gorgeous illustrations are perfect for you to curl up with this book and a cup of tea.

Hippie
Paulo Coelho fans, this new book draws on the rich experience of his own life and has elements of drama, politics, and explores the dynamics of society. The author takes us back in time to relive the dreams of a generation that longed for peace and dared to challenge the existing social system.
The Accidental Adventures Of The Hundred-Year-Old Man
The sequel to Jonas Jonasson's The Hundred-Year-Old Man Who Climbed Out Of The Window And Disappeared', this book begins with a hot air balloon trip and three bottles of champagne. What happens next? Read the book and find out, you'll definitely have a bunch of laughs!

Eating Wasps
Anita Nair's new novel talks about women who write their own narrative and make their story. Pertinent topics like online stalking and social media exposure are some of the issues that are touched upon as well. The novel is divided into eight sections and you'll probably be left with a bitter-sweet aftertaste.

Secret Sauce: Inspiring Stories Of Great Indian Restaurants
Priya Bala goes back in time to find out the recipes of success that made all the great restaurants what they are today. The book takes an in-depth look at 40 of India's most iconic and successful restaurants. Restaurants like Adyar Ananda Bhavan and Saravana Bhavan are featured, and you can find out the stories behind popular creations like the Chicken Manchurian and Chennai's Chicken 65. Your love for food can't get bigger than this!