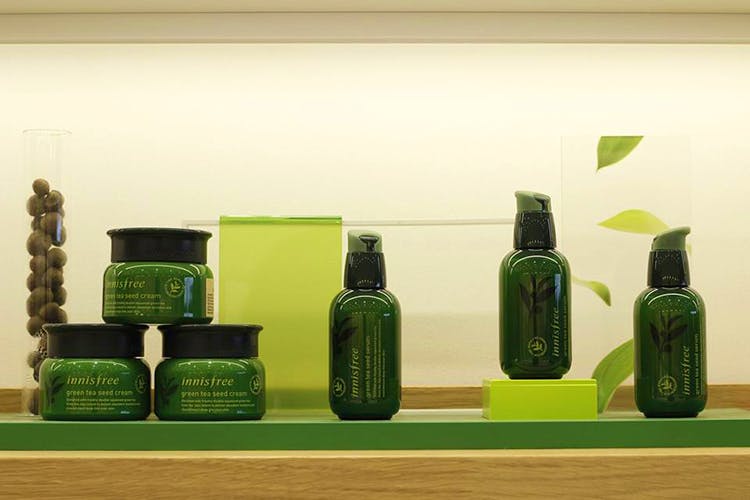 New Places You Must Bookmark For Your Next Visit To Express Avenue Mall
Express Avenue is bae for a number of reasons. From offering a great mix of all our favourite brands to hosting the coolest events, fancy movie screening experiences and spoiling us with good food, this place totally is the best, centrally located mall in the city. And now we have a few more (fabulous) reasons to love this place. Check out these brands that have recently set up shop in Express Avenue Mall so that you can hit them up on your next visit.
Taco Bell
Yes, Taco Bell has made its way to EA and is already winning hearts. Offering everything from nachos, burritos, quesadillas and tacos to fries and chalupas, you can go all Mexicana here. Their Naked Chicken Taco is a hot favourite and for all the right reasons. Try it out and find out for yourself.
Innisfree Beauty
Set up on the same floor as Hamleys, Innisfree Beauty is now operating in full swing at Express Avenue Mall. From face masks and serums to fancy make-up products, you can find a complete range of beauty merch here. No more waiting for your online deliveries! Yayy.
Read more here.
Envi Salon & Spa
Yes, EA also has a new salon now! Called Envi Salon & Spa, this place has professionals who've come straight from Mumbai offering you a range of beauty services like hair styling, skin treatments, mani-pedis, waxing and more.
Read more here.
Bath & Body Works
This is their only store in Chennai and it's also on the same floor as Innisfree. Offering a complete range of personal care products like shower gels, scrubs, body lotions, perfumes and more, you can totally make your daily beauty stash more fun with their merch. No more pestering your friends abroad for getting you these during their visits.
Read more here.
Jonah's Bistro
This quaint Besant Nagar cafe has set shop in Express Avenue's food court and is offering all the yummy, continental, cafe style dishes it has been wowing us with all this while. Their Beef Tenderloin Steak with mushroom sauce, Big Boy Beef Burger and Belgian Pancakes with maple syrup are a must try.
Comments