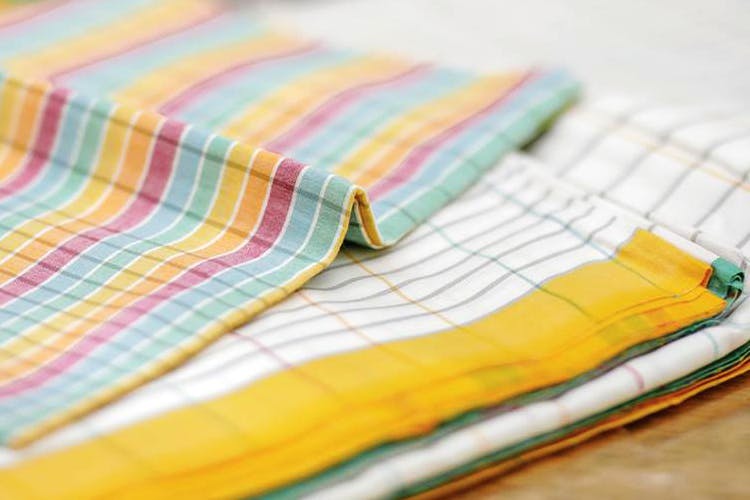 This Handloom Fabric Brand Offers Organic Sarees & Also Employs Weavers In TN Villages
Shortcut
In its range of eco-friendly handloom dresses, tops and skirts, Nool successfully combines western design ideas with Indian tradition and skill.
What Makes It Awesome
Nool by Hand is not just a brand, but a mission – to breathe some life into India's languishing weaving sector, reignite interest in organic clothing and help sustain several suffering artisans' livelihoods.
To bring their craft back from the brink of extinction (caused by mass-produced garments and the introduction of power looms fabrics), Nool employs the weavers of the handloom village Chennimalai, 27 km away from Erode, which has long been the birthplace of exquisite handlooms known for their texture, design, and durability.
With the help of 15 artisans, both Jacquard and Dobby weavers, trained to weave linen, denim and finer count materials in a permanent weavers' studio, Nool offers a range of apparel. From coarse linen-cotton saris in chic unbleached natural yarn to sophisticated dresses in khadi, skirts in cotton and comfortable, versatile pants, there's something for everyone. Their apparel is organic, eco-friendly and sustainable, perfect for Chennai weather.
With a simple yet evocative logo of a spindle and yarn, Nool (meaning "thread" in Tamil) reminds buyers of the what their clothing is created upon – the foundation of the yarn that the loom rhythmically transforms into the handwoven fabric.
Look out for their latest collection, ENMUKA, a unique collection of handwoven textured jacquard and dobby cotton fabric. It is inspired from the shape of diamonds and the colour of confetti, so expect a fun, vibrant collection certain to cheer up gloomy, rainy days. And remember, when you buy from Nool, you don't just buy a brand, you contribute to the survival of many livelihoods and a rich handloom tradition.
Comments