Take A Slice Of Tamil Nadu With Every Nose Ornament That You Buy From This Label!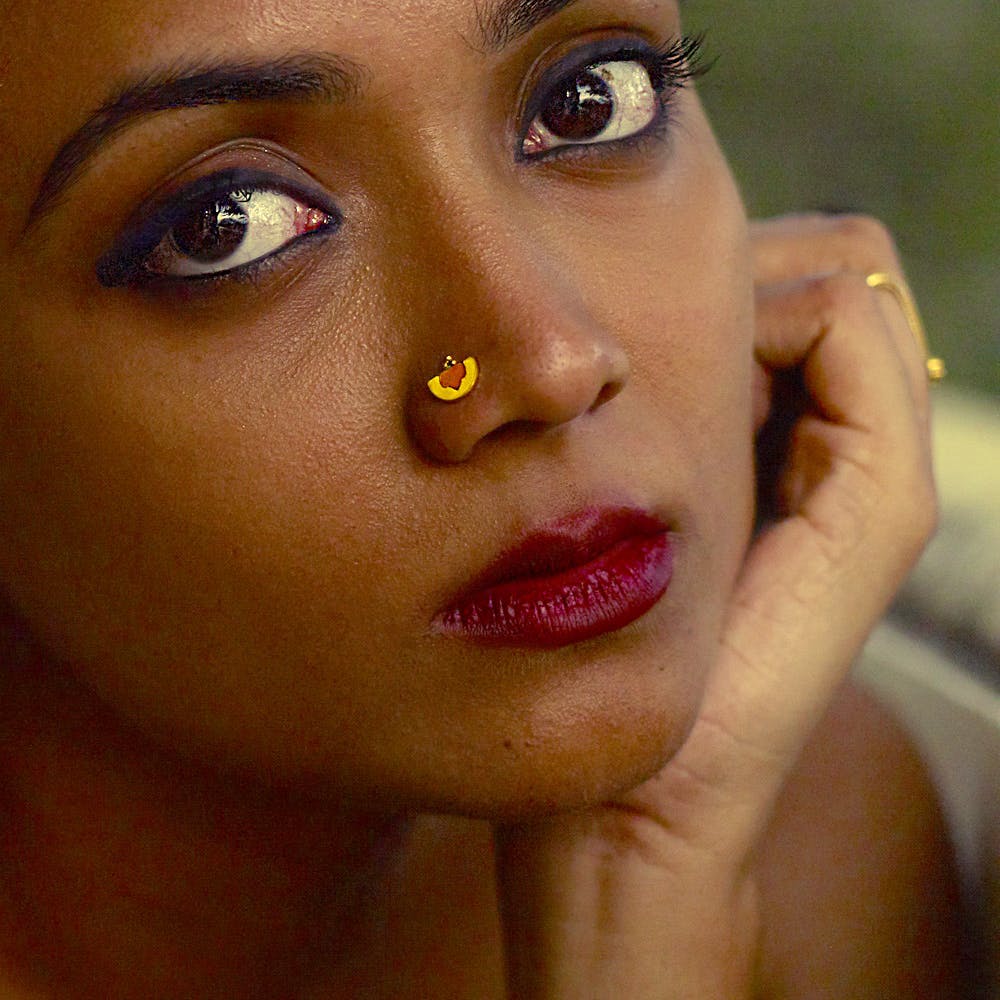 Shortcut
Feel all sorts of emotions flaunting a nose ornament designed by Chennai-based label, Mookuthi!
What Makes It Awesome
If there is one piece of jewellery that can change the way a woman looks - it has to be the nose ornament aka mookuthi. It didn't take Sarath Selvanathan too long to realise this. An engineer-turned-jewellery designer-turned-entrepreneur, Sarath made his first mookuthi in 2015. Today, he is the proud owner of a niche fine jewellery label called Mookuthi (no points on guessing the products they sell) with a studio in T Nagar.
Simple, yet rebellious, elegant, nostalgic, edgy, versatile - these ornaments can be defined in so many different ways, but the one thing that's common to them all is that they all have a back story, says Sarath. These are nose ornaments that tell you snippets about Tamil Nadu. Each piece showcases the real essence of the state and is more or less a canvas for Sarath to showcase his love for Tamil Nadu, its culture, history, food, and people.
We checked out three collections from Mookuthi - Antique, a collection inspired by the carvings and sculptures at temples. Made in 22-carat gold, these ornaments are given a brushed metal feel to give it an antique look. The next collection is titled Atthangudi and is inspired by the Atthangudi tiles made in Chettinad. The third collection is called Timeless. These are diamond mookuthis that come in both traditional and contemporary designs. They have a capsule collection that is inspired by kolam (a set of 8 pieces which starts with one element and builds on). They also have closed setting nose pins, and our absolute favourite is the one with six stones.
Pro-Tip
You need to get an appointment for a studio visit. The process is pretty simple - every customer gets to engage in a chat with Sarath who will take you through the brand and his unique pieces. Don't have a piercing as yet? Don't worry. The team behind Mookuthi can get you an aasari who will do it the traditional way. Go ahead, select your story and flaunt it on your nose!
Comments