From Shredders To Ink Pens, It's Easy To Fall In Love With This Stationery Store!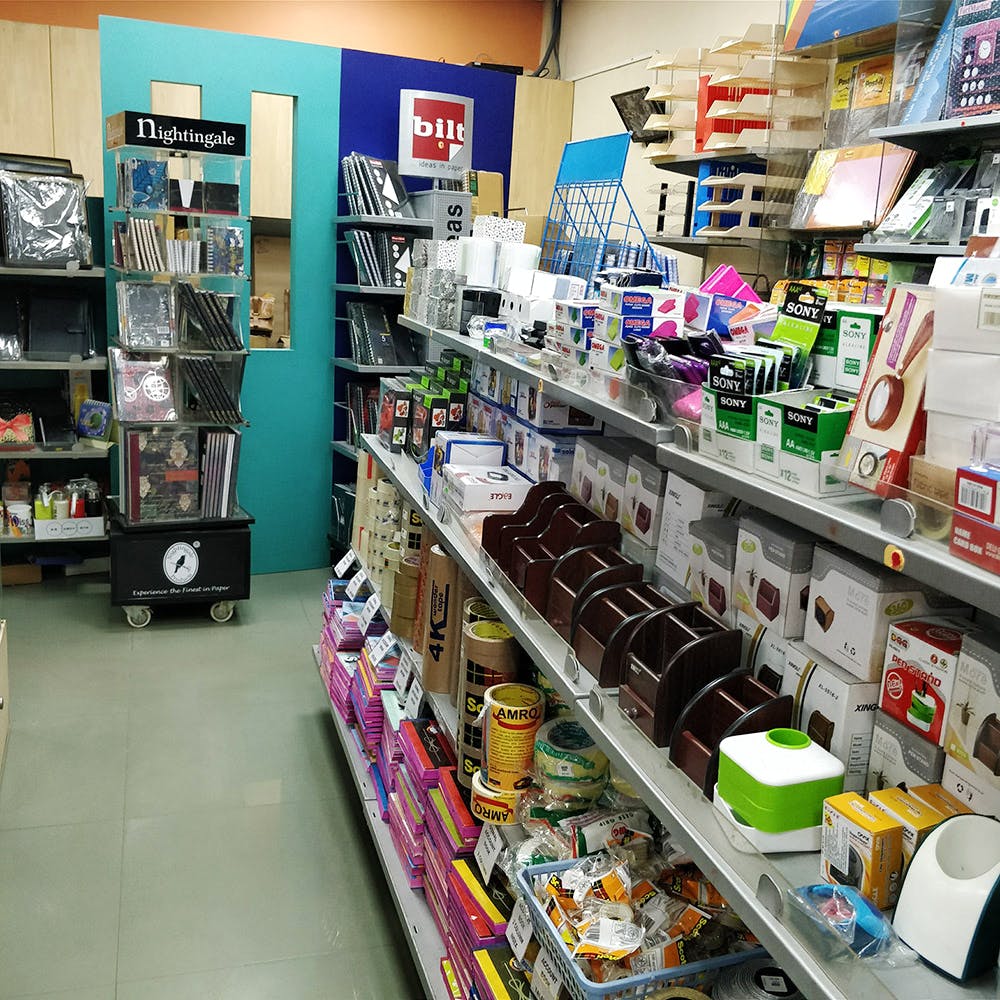 Shortcut
Office # Stationery 1 in Nungambakkam has everything from pens and notebooks to shredders and folders.

What Makes It Awesome
This stationery store is probably #1 in the list of good stationery stores because they are loaded with stuff. You could easily get lost inside the store. Right from pens, pencils, and paints to notebooks, diaries, and folders, this store has them all.
Fill up your art bag with Faber Castle and Camel paints, colour pencils, crayons, and sketch pens. Drawing books come in varied sizes- A5 to A3 paper. If you're looking for pencils for sketching, we found them in different categories like - 2B, 4B, 6B, and 9B pencils, depending on your need. The pencils are priced from INR 150. Looking for office stationery? They can help you out with markers, pens, and pen stands. We also found Pierre Cardin intelligent pens and Parker fountain pens, too. We have a thing for pens you see!
Choosing a diary is one of the toughest tasks we have come across. And this store is clearly not helping. They have diaries with quirky prints of animals, flora, footprints, cupcakes, etc. You will also find diaries with hardbound covers that come in light, nude colours and the texture of the paper also varies.
College feels incomplete without having a folder. Our fave was the blue and grey folder with 100 pockets and little sticky notes on each pocket so you can make quick notes. These are priced from INR 100. Basic stationery items like staplers, paper shredders, and paper pins are also available. So, spend time at the store and find an item for all your needs.