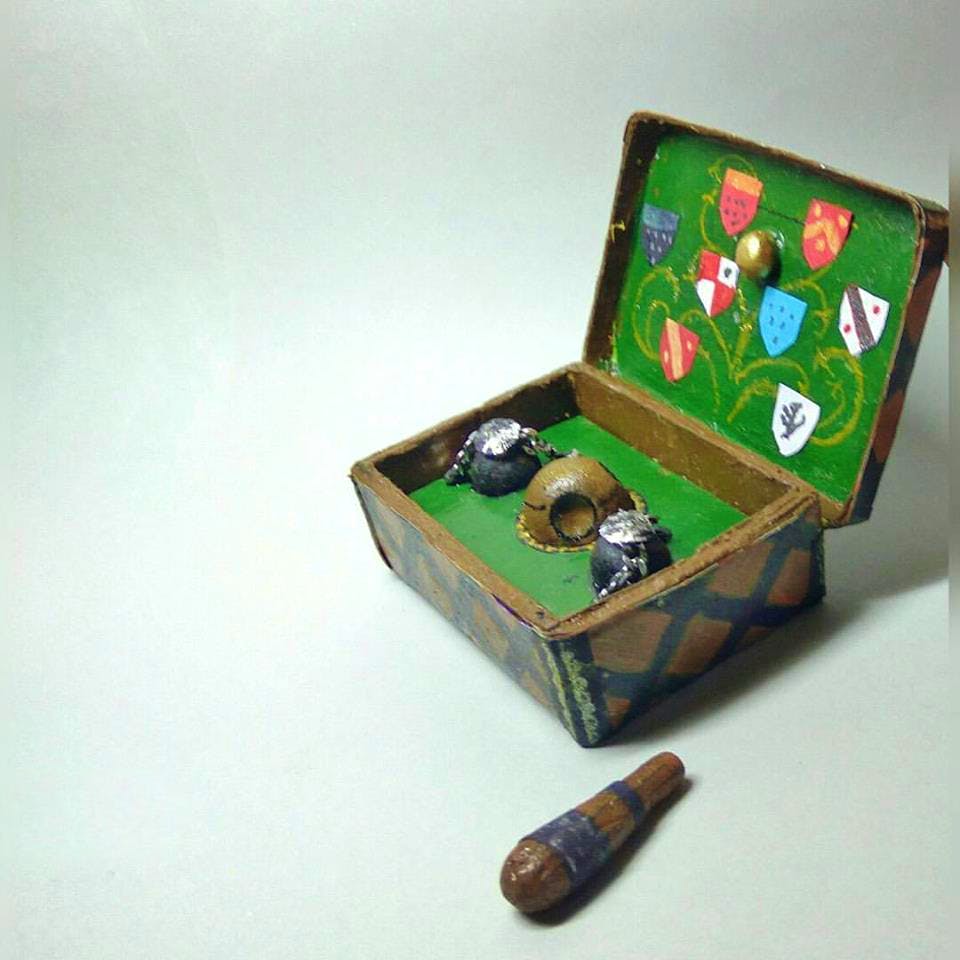 From Veena To Sambar-Idli, This Chennai Girl Can Convert Anything Into A Miniature!
Shortcut
Chennai-based Oorjitha Dogiparthi uses techniques like origami, paper-mache, and quilling to make miniatures. From a colourful globe to various food items, she makes the most vibrant collectables.
What Makes It Awesome
From a simple globe to an intricately designed veena, there is nothing that Oorjitha Dogiparthi cannot do. Wait, we mean she can make all of this using just paper, glue, and scissors. She makes small decor items using paper and is an expert in origami, miniatures, and papercraft. This explains the name of her label, Oorugami.
Her last piece was Mini Naruto. She tells us that she had a tough time just designing this one and getting the features right. Kids from the 90s will totally love the Jumanji board game that Oorjitha has made using the movie as an inspiration of course. She also customises miniature art pieces. One of the toughest that she made was the one with all-things-baby. From tiny shoes, feeding bottles to a romper, this one is so cute.
Donuts, pizzas, cakes, ladoos, milkshake, athirasam or namma full meals, she has created a miniature version of all these food items using just paper. You can never take 'Friends' out of us. Our favourite piece is the sitcom based miniature with the iconic sofa, pizza, handbag, guitar, and shoes. While making these miniatures, she also incorporates other techniques like quilling, origami and paper mache.
Pro-Tip
Oorjitha takes a day or two to finish these collectables, so if you are looking at gifting the miniatures, contact her beforehand.

Comments