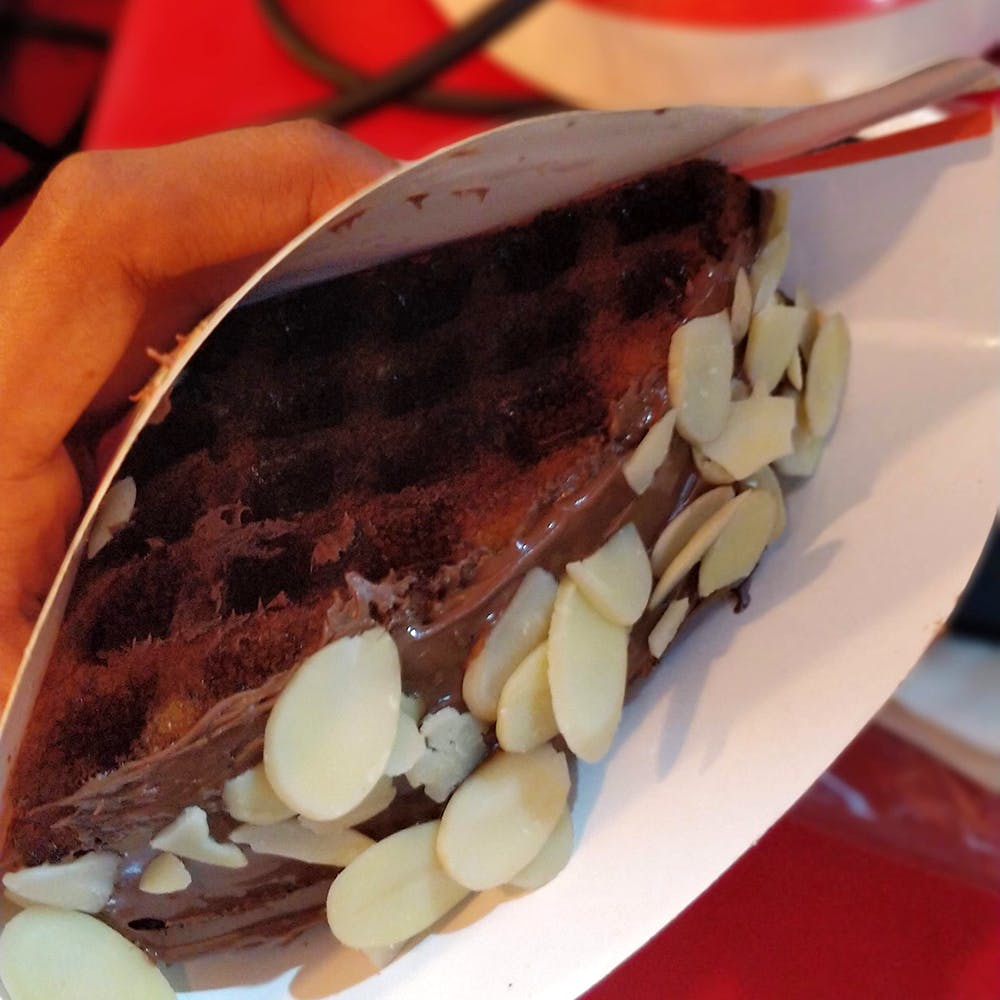 Yay! This Adorable Kiosk Is Selling Yum Waffwiches And Shakes
Shortcut
Original Waffle Factory on TTK Road in just a couple of months old and they're serving up some of the most chocolaty waffles and shakes you will find in the city.

What Makes It Awesome
To satisfy all our waffle cravings, this little kiosk in here. Indulge in 14 kinds of waffwiches (sandwich, but with waffles instead of bread) with all-things-sweet!
You can get any three (how about all three?) things here: waffwich, waffle lollipop, and a milkshake. The waffle lollipop is a waffle on a stick and the menu includes flavours like Colour Me Red (red velvet and cream cheese), Choco Rainbow Pop (milk/dark chocolate with rainbow sprinkles), and Dream Cream (Oreo and cream) starting INR 120.
In the waffwich section, there's the 'Bee'ch Please which has honey or maple and the On Cloud Nine, which has cotton candy. We loved the good old Nutella waffwich with almonds.
Try the Best Peeling Ever, a milkshake which has orange and Jim Jam biscuit. A sip of this will take you back to your school days. All these take only around 10 minutes to prepare and are delish. So, swing by this kiosk when you're waffley hungry.
Comments