This Eatery Is Doing A Fun Fondue Version Of The Pav Bhaji And You Have To Try It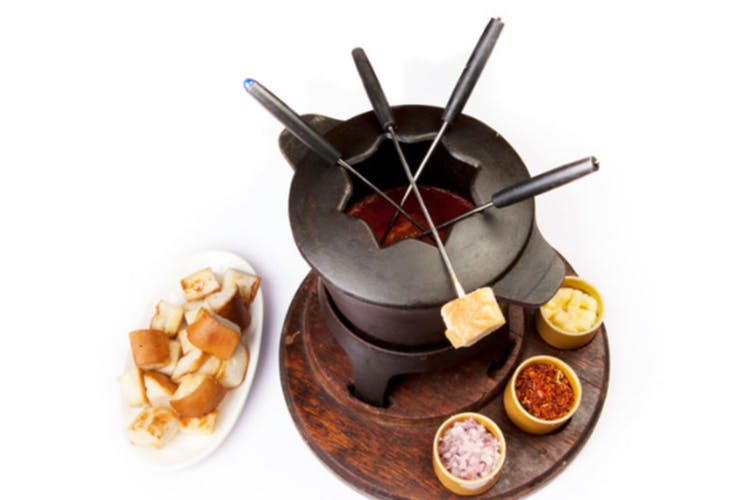 Shortcut
Did you know that Jalpaan in Adyar is serving an interesting twist to our favourite snack? Pav bhaji fondue, guys!
What Makes It Awesome
Think fondue, and the mind conjures up images of creamy, molten and bubbling Swiss cheese, white wine, and wintry rural European landscapes. Think pav bhaji, and the associations are fast, easily whipped up, delicious street food once thought of as the hurried Mumbaikar's quick option and now a beloved chaat item served in most restaurants. What if the two came together? Vegetarian restaurant Jalpaan in Adyar has decided to put the spice back into a fondue by offering a pav bhaji version of this Swiss classic.
The dish is worth trying, especially if you are in a group. The presentation is impressive; a pot filled with the rich, fragrant and tomatoey bhaji, continuously heated on a flame that flickers beneath the dish, is accompanied by little bowls of butter, cheese, onions and garlic, allowing you to add and subtract flavours as suits your palette. Spear the cubes of fresh, buttery, toasted pav with your fondue fork, and dip and coat it in the bhaji for a delicious mouthful. The dish is priced at INR 399, which may seem high, but it's both the novelty and taste you're paying for!