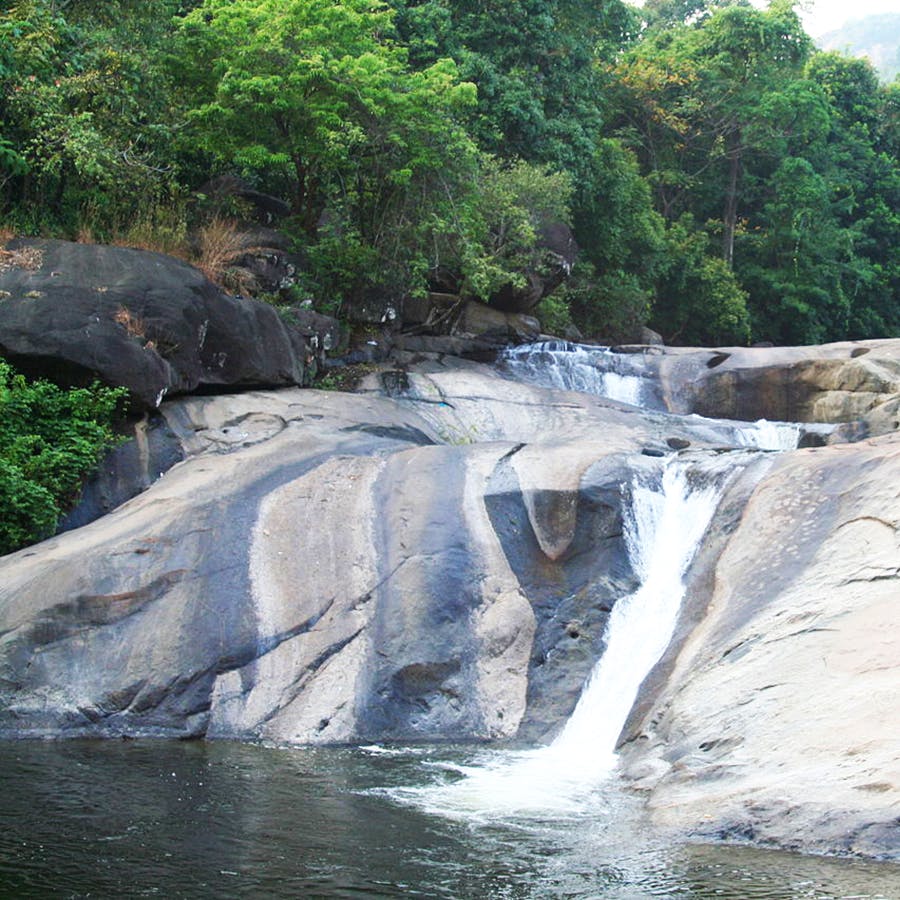 Gorgeous Waterfalls And Rustic Woods: Why You Must Visit Nilambur ASAP
Nilambur, a town in Kerala, is located 45 km away from Calicut International Airport. It was a kingdom which was part of the Malabar region and ruled by the Samantha Kshatriyas of Calicut. With lush green forests buzzing with flora and fauna, hills which are perfect for hiking, and the prettiest waterfalls, this town is giving us major #VacayGoals. Here are places you must visit in Nilambur.
Elembalai Hill
Surrounded by bamboo woods, this dense forest is Insta goals. You can spot bison, elephants, dogs, blue monkey, deer and wild cats. The hill is located at the place of origin of the Chaliyar river, giving you a nature overdose.

Adyanpara Waterfalls
Experience fresh water in the middle of the jungle at Adyanpara Waterfalls, located in Kurmbalangod village. To your right and left you will see the mighty jungle and in the middle the waterfall cascades on. This mystic view will leave you awestruck for a long time.

Teak Museum
Just four km from Nilambur, this museum has the let-your-mind-be-blown kind of information and a collection of \scientific and historical significance of teak. Once you get there, a 55-year-old teak tree will welcome you, but this is just a small glimpse of the treasure inside. The two-floor museum has information about the Kannimara teak, the oldest growing variant in the country. Take a walk and you will find many kinds of insects, butterflies, moths, and birds.

Nedumkayam
This rainforest situated 18 km rom Nilambur redefines the word 'rustic'. This forest is home to the world's oldest teak plantation (the 1840s) and the luscious forest cover is home to bison, tigers, macaques, deer, wild cats, and more than 200 species of birds. You can trek or hike in this forest (with prior permission from the Forest Department) or check out the elephant taming camp. A house which was built by the British is still in use and shows the best view of the woods. Take a look at this forest and we bet the autumn leaves will play in your head.

Aruvacode
Known as the land of potters and pottery works, this village near Nilambur has a legacy of pottery. The traditional artisan community is still famous for their pottery and their products are sought-after all over India. You can even learn pottery here if you want to dabble in something new.

Central Forest Nursery
Established in 199 at Valluvassery by the Kerala Forest Department, this nursery hosts a variety of plants including teak, eucalypts, acacias, etc. Production of these plants is done in large quantities in the form of root cuttings and root trainer seedlings. With the right amount of sunlight, your selfies here will look like a million bucks.

Kakkadampoyal
This hill station, located 30 km from Nilambur has amazing waterfalls and forest stays. You can take off-road jeep drives and hike up the hill station, too.

Comments