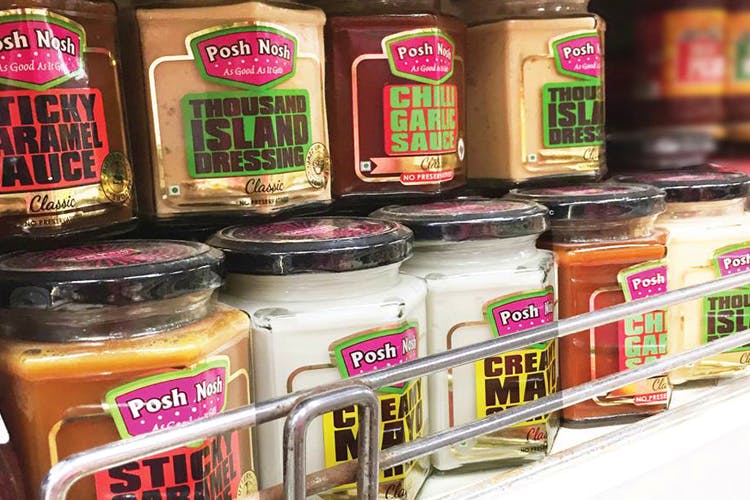 Sticky Caramel & Chocolate Fudge: Check Out These Jars Of Delicious Sauces & Spreads
Shortcut
Posh Nosh offers eights jars of spreads and sauces (both sweet and savoury) that blend perfectly with your favourite dish. It's 100 percent vegetarian and preservative-free!
What Makes It Awesome
We've all had our moments of wanting to be able to have the right flavour in our food or the perfect dressing for our salads or just the appropriate topping for our cakes, but we've never been able to find it. Which is what happened to Aditi Mammen Gupta (the woman behind Posh Nosh) and that's why she decided to start making her own sauces and spreads. Because why settle for products filled with preservatives that cost a bomb when you can make your own delicious treats?
As for the name? Well, Aditi assures everyone that whatever comes out of her kitchen will definitely be posh and for those still wondering, "nosh" is just another word for food. You're guaranteed not just delicious food, but products made with high-quality ingredients that are 100 percent vegetarian and it's also free of preservatives. Choose from Chocolate Fudge Sauce, Sticky Caramel Sauce, Creamy Mayo Spread (Classic), Creamy Mayo Spread (Sweet Chilli), Roasted Garlic Cloves, Chilli Garlic Sauce, Chunky Sandwich Spread and Thousand Island Dressing.
The best part of it all is that these can go directly into dishes you're preparing for a meal or a party. You can use them as dips and toppings or you know, on a quiet Saturday night you can just eat spoonfuls of it if you wish (don't worry, you're not only one). If you visit the Posh Nosh website, you can get all the information you need – about ingredients, nutrition and even some exciting recipes on what you can concoct and create with your very own jar of Posh Nosh. Did you know that the oil that the Roasted Garlic Cloves comes in can also be used for your cooking?
The jars are priced at INR 149 and you can find Posh Nosh jars at Old Madras Baking Company outlets around the city, Brown Tree stores, Amma Naana or order online through Amazon.