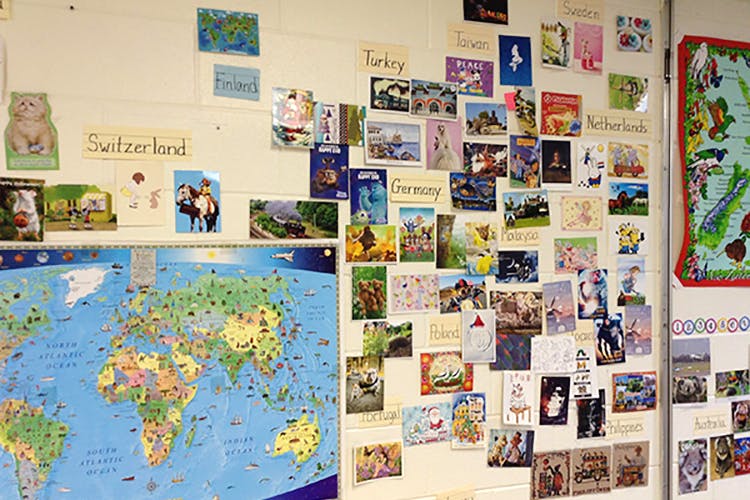 You've Got Mail: Share Postcards & Make New Friends From Across The Globe With Postcrossing
Shortcut
Go old-school, peeps. Well, kind of. Postcrossing is a website that finds you new pen pals and helps you experience cultures from across the globe via actual postcards!
Share The Love
Travelling the world is a privilege and for those of us who can't right now, the internet has plenty of ways you can experience new cultures, hear new languages and meet new people. So if you're a traveller at heart, say hello to Postcrossing. A website started a decade ago, that lets you send and receive actual physical postcards from random people in 241 countries, for free! The postcard itself is like any other, most have a small happy message about who the sender is and what their country is like.  The combination of exotic stamps, beautiful postcard pictures and warm messages are what's in store here. To start, you'll have to register on their website with your basic personal info and your home address. Now before alarm bells start ringing, know that there are measures in place to keep you safe. Your postcards are sent to random members picked by the system, which means you can't intentionally pick specific addresses and people to send your cards to. Additionally their website is https-encrypted so any details you submit on the website can't be stolen by third party software. Lastly you're only allowed to request for a stipulated amount of members to send cards to, so you can't download their whole database of addresses.
Fresh Mail
So you've sent your first postcard, and a couple of days later you wake up to receive your own fresh postcard in the mail. It could be from a cyclist in Cologne with a picture of the Rhine River or a Danish woman from England with a one of a kind Dr. No stamp ! The possibilities are endless and the people you'll speak to are genuinely excited to meet new people. Postcrossing has currently 416,718 post cards being exchanged at this exact moment and has never dropped below 400,000 postcards exchanged per month in six years! There's plenty of blogs too about Postcrossing like this one, where you can see cool cards people have exchanged. In an age where we're all hooked to phones and computers, it's heartwarming and nostalgic to see physical mail. To know more about Postcrossing head to their website here.
Comments