At This Store You Will Be Served A Heady Mix Of Tradition And Trend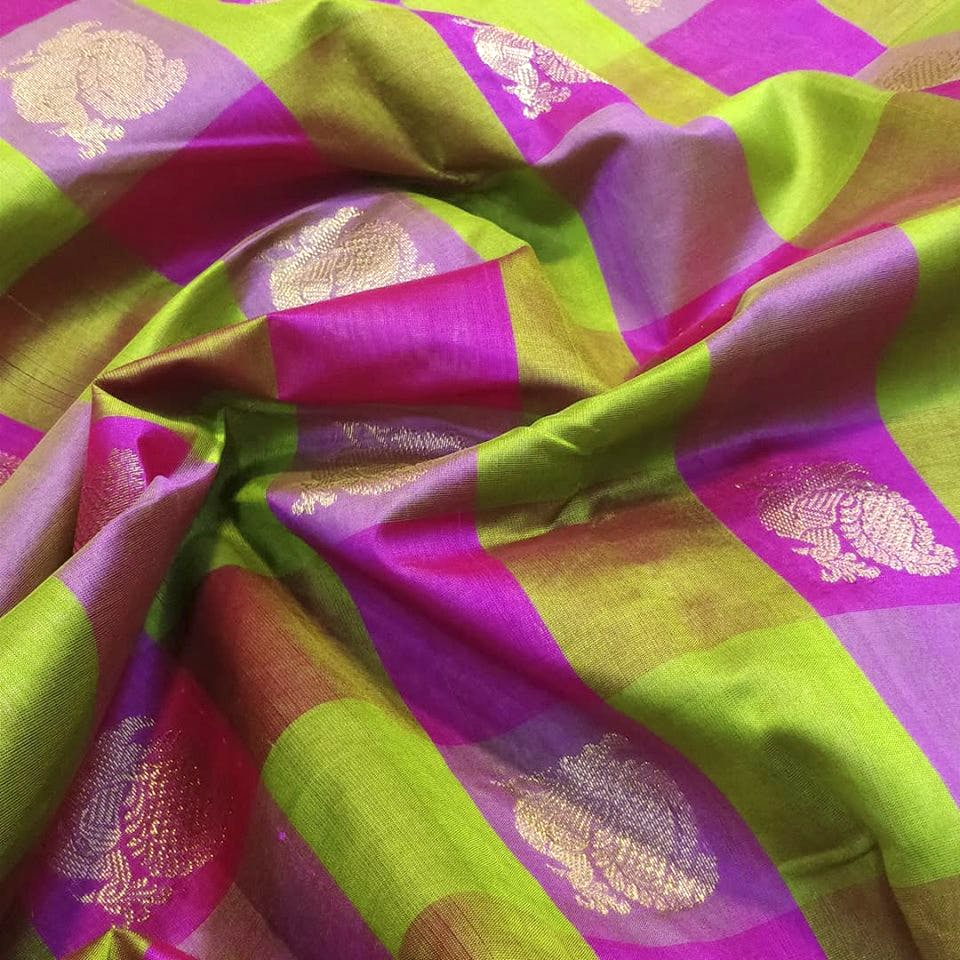 Shortcut
This 25-year-old saree shop in Mylapore will give you the perfect mix of tradition and trend.
What Makes It Awesome
Mylapore is a one-stop shop for several things - temple accessories, jewellery, local handicrafts, and textiles. It is hard getting out of this area without visiting one of the textile stores in this city. One such store that has been around for more than 25 years and has been giving you a heady mix of tradition and trend if Prashanti Sarees.
Their enchanting collection of sarees will make you fall in love with the six yards. From simple borders, paalum pazhamum checks, hand block prints, kalamkari applique, silk cotton, linen sarees, tussar silk, and soft silk, they truly have a wide variety of designers sarees to choose from. Head to their featured saree collection and you have different options like Andhra cotton saree, Chettinadu cotton saree, Kerala kasavu saree, chanderi cotton, and semi silk. They also have sarees from different places like Banaras, Bhagalpur, and Kota. Our absolute favourite is the rettai petu korvai border Kanchipuram silk cotton. This saree is a gem that you must add to your wardrobe. The sarees with smaller prints and designs is another attraction that is tough to resist.

If you are looking for something different, check out their batik and chiffon sarees. Match your ethnic clothes with jewellery form their store as well. Truly one stop shop for your next desi look. Don't you think? Bangles, necklaces, earrings. Oxidized peacocks to gold plated diamond studded jhumkas, their earring collection is all-things-elegant. We absolutely love the manga design necklace with little pearls on it. If mix and match is your style then check out their blouse material that you can match with their plethora of saree choices.
If Western is your style, worry not, they have options for that as well. Skirts, stoles, and jackets are some of the things you can check out.
Pro-Tip
Guys, the next time you are looking to wear something ethnic, check out their kurta collection. From temple visits to festivals, their kurtas will fit any occasion with elan. They also have pavadai sattai for girls for special events.

Comments