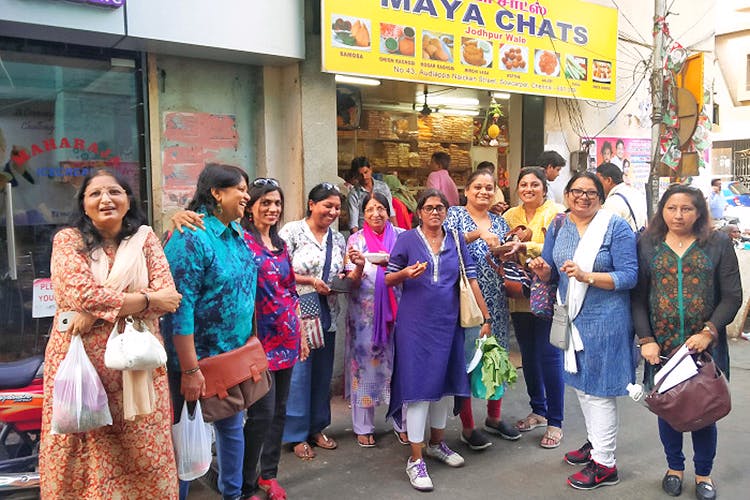 Love Food & Your City? Then Sign Up For These Interesting Food Walks By This Local Company
Shortcut
Walk through the colourful bylanes of Mylapore in search of good food, learn how to cook south Indian recipes and even go on a culinary holiday, with Puliyogare Travels.
What Makes It Awesome
The name Puliyogare or more commonly known as Puliyodharai, is Tamil for tamarind rice. Apart from being particularly tasty, it has the ability to last for long durations without getting spoilt. So when thinking of names for their food + travel blog, Rakesh Raghunathan decided to go with Puliyogare because that's what his mum would pack for him on long train journeys.
How does that matter? Well if you're new to Chennai and want to try out the local cuisine but don't know where to start, have Rakesh help you out with a guided tour through Chennai's best street food. These food walks will take you through history-rich locations in the city, and show you the little gems that you would have missed otherwise. His culinary knowledge extends outside the realm of South Indian cuisine too, we recently did a story of a food walk Rakesh had conducted in Sowcarpet. That part of North Chennai has a Marwari and Jain community that makes some of the best lassis and vada pav, something even a veteran Chennaiite may not know about. Sowcarpet is just one of many places in Chennai that these food walks can be conducted at, Mylapore is another such example.
On his quest to discover Indian food, Rakesh has found hidden gems across the southern states that we would never have found, and so Puliyogare Travels also offers culinary holidays, where they take groups of people to destinations across South India for authentic local dining experiences. They've also got cooking classes where they teach you traditional recipes using indigenous techniques and local ingredients to help you make South Indian food the way it was meant to be. Lastly, if cooking is too much work, they have qualified, personally vetted chefs who can cook an entire meal for you and the gang and bring it to your location. The best part about that it can all be customised (vegetarian, non-vegetarian, vegan, etc).