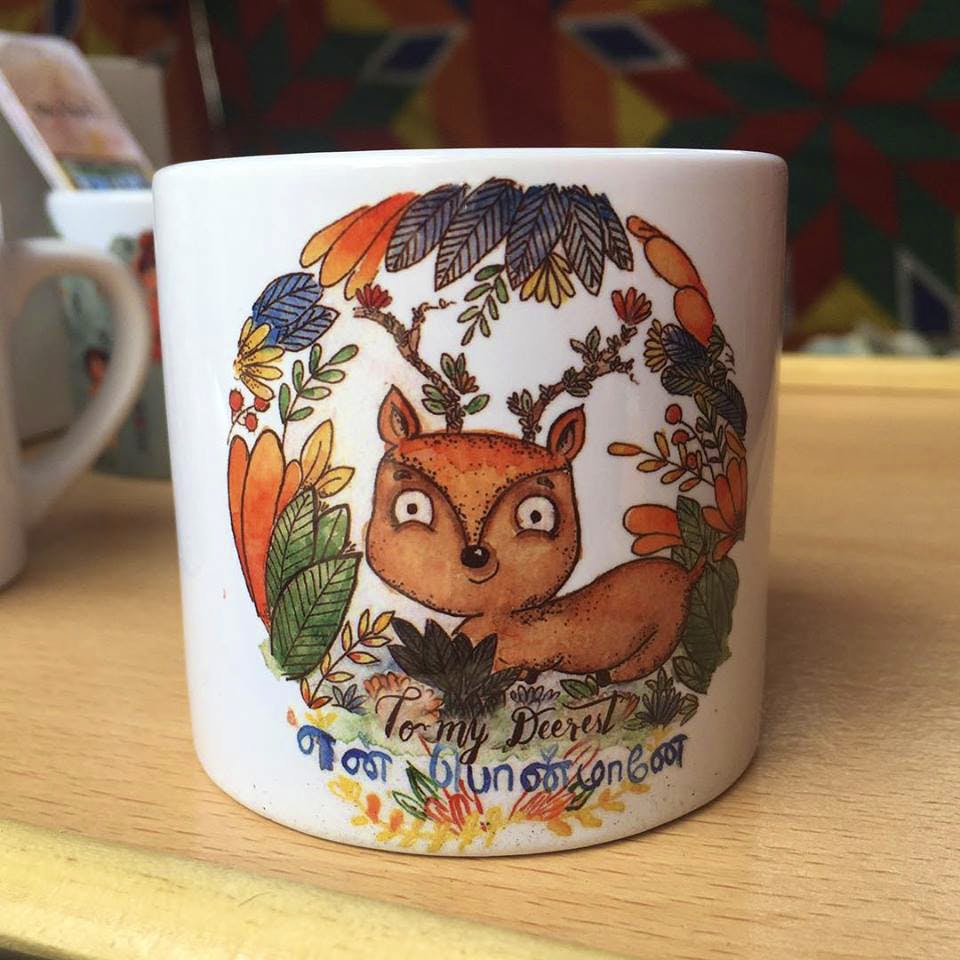 Knick-Knack Lovers, Hoard Up On Funky, Pop-Art Merch From This Artist
Shortcut
An art startup, Punchmittai offers zany designs that are a mix of pop-art and Tamil culture that you can pick in the form of colourful mugs, diaries, posters and more.
What Makes It Awesome
Offering an eclectic mix of pop-art designs, Punchmittai is an initiative of Raghavi Chinnadurai, an art illustrator. Keen on exhibiting her own style, all the illustrations Punchmittai offers are done solely by her. Featuring a mix of zany, modern art and Tamil pop culture, the art merch here includes some really catchy illustrations, books marks, posters and more.
But what we love the most about Punchmittai is that all their stuff is eco-friendly. Their diaries come with beautiful watercolour illustrations and comprise recyclable, handmade papers. Mostly available in A6 size, the prices for these start from about INR 350. Their Cosmic Kanmani illustration is our fave, but you can also find art prints involving some catchy wordplay and a mix of Tamil lettering, bears, doggos, deers, GOT doodles and more.
As for their art prints, you can either buy an unframed art print or get it framed or printed onto mugs. Their bookmarks are also quite rad and come with pretty doors, vintage letterboxes and more. You can even get your own illustrations done at Punchmittai. Go wild and colourful!
Ask Dipika a question