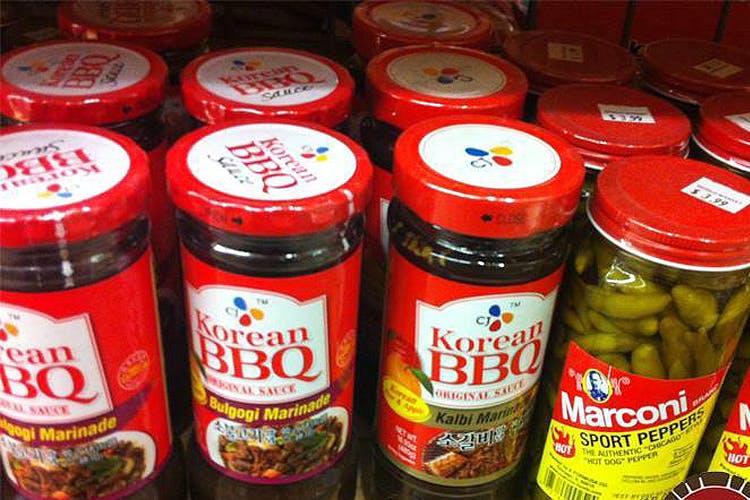 We Found This Hidden Gem Of A Grocery Store Chain That Specialises In All Things Korean
Shortcut
Looking for "Seoul Food"?  If you're in Adyar, Nungambakkam, ECR or Sriperumbudur, Seoul Store has got you covered.
What Makes It Awesome
It might not seem that way, but Korean food is quite popular in Chennai. With a large number of Koreans living in the city, it only seems fair that there should be grocery stores catering to their needs, restaurants that would help them get a taste of home and just be able to feel like they are welcome in our fair city. So it shouldn't really surprise anyone that there is a grocery chain in the city, that provides exactly that!
Seoul Store was set up by Karuppaiah Pazhani Yadav and since the flagship store was opened in Nungambakkam, they have added three more outlets where they sell all of their products — Adyar, Sriperumbudur and Injambakkam (ECR). One step into the store and you're going to find yourself surrounded by far too many options, but almost everything you could want. They have dry foods like canned tofu and popular Korean snacks; they also have imported frozen foods, including some Japanese products! If you're looking for canned seafood, they've got tuna and salmon, mackerel and more all by Chicken Of The Sea. Looking for sauces? They've got a whole selection of them as well including Oyster Sauce and even East Asian Style Tobasco Sauce!
Of course, most importantly, they've got the famous Neoguri packet noodles which are authentically Korean that you would regret not buying all of it (perfect for midnight cravings!). For the adventurous few, the makers of Neoguri also have "Chapagetti" that is available at the store, so why don't you give this packet of noodles a shot? And while Koka Instant Noodles is not Korean, everybody does enjoy a bowl or two, so why not get some of that to go too?
Comments