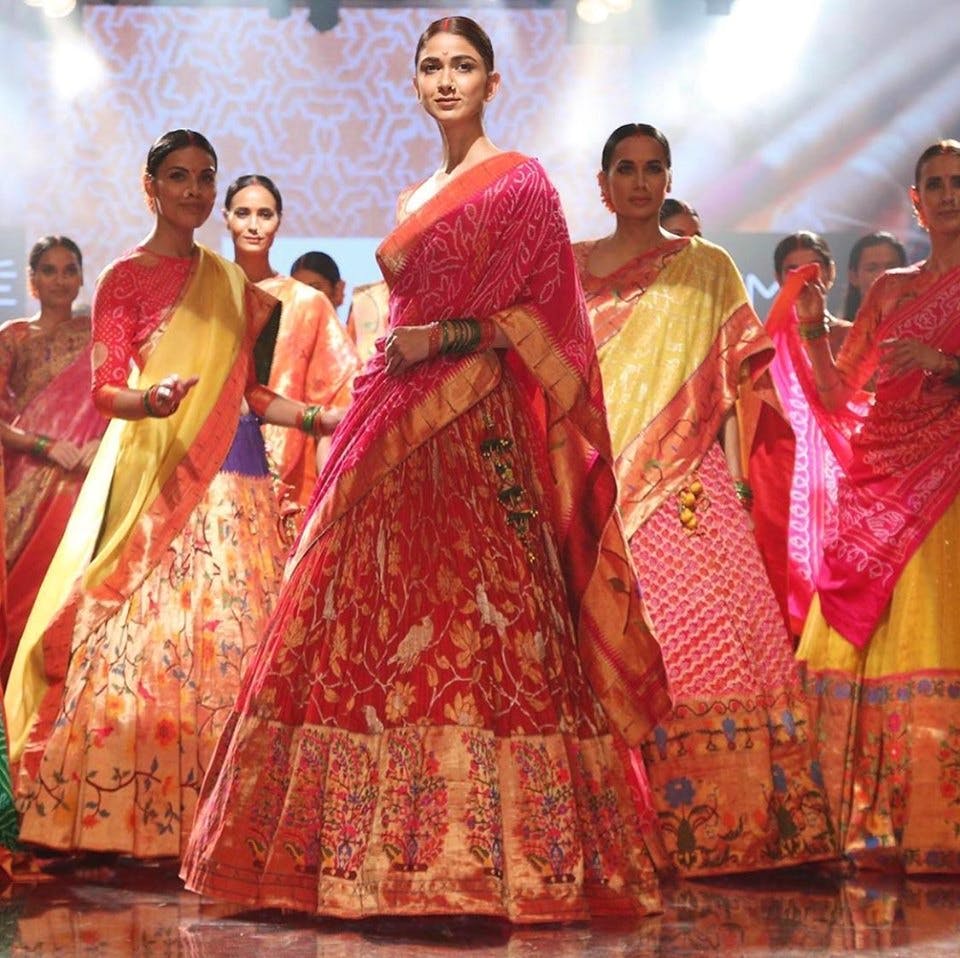 Take A Walk Down Thousand Lights Road And Shop With Our Shopping Guide
Thousand Lights is filled with stores that you can just walk into and make a purchase. From fabric stores to Jewellery shops, we have compiled a list of places you can find if you just take a walk around the area. Some of the stores we found had some awesome merch and we just couldn't help ourselves!
Gaurang
This designer boutique in Thousand Lights West is a gem for it's breathtaking ethnic designs and apparel for women. Gaurang has designed various apparel including Calico and Chandbali sarees. Their Kalpavriksha collection is too good and it blew our minds to see a mix of contemporary yet traditional fusion designs on Anarkalis.
Kidzon
This store, entirely dedicated to kids is totally the jam for all easy parent shoppers. From toys to clothes for kids starting from the age of 1 month onwards, Kidzon is the perfect option. They keep products like baby prams and cribs too which completes the package! Happy mama and dada, happy baby!
Ascot
This Mens Boutique on Khader Nawaz Khan road is a must visit if you like adding that classy touch to your style. These designers offer to create three-piece suits, pathani kurtas, sherwanis and waist coats in a range of fabrics that they provide in house. We really liked their waist coat with intricate traditional prints that scream vogue and make a statement fosho!
VBJ Jewellery Store
This massive jewellery store near the Gemini flyover is famous for it's traditional South Indian jewellery designs. Their gold coin necklaces are the best seller here and are matched with some classic golden jhumkis. They also have some interesting hathphool (hand ornaments) and paizeb (Foot Ornaments) designs for the newly weds.
Brands For Less
Hold on to your horses because we found a massive shoe store that sells branded footwear for subsidised rates. From Converse shoes to Adidas slippers, this shop in Thousand Lights West is lit with all sorts of shoes under the sun. We found some cool stilettos along with some elegant flats here. They even sell embroidered Punjabi juttis and we just couldn't get enough of their easy casual sandals. Be prepared to shell out atleast INR 400 on some good paires of footwear.
Greams Stationaries
This stationery store on Greams road is filled to the brim with all sorts of stationery items like files and folders to staplers and punch machines. They keep ruled and plain notebooks along with graph papers and maps too. You will find everything you need to fill your writing desks and make it look alive.
Studio Marvel Pvt. Ltd.
New place and you like everything but the walls? head to Studio Marvel for some awesome wallpaper designs to add that quirky splash to your den! They have a range of designs from elegant to playful and they also customise designs for their clients. They do a great job applying the paper to your walls, although they do take an additional charge for that.
Bouteak
This large home decor studio is tucked away near Rutland gate close to Thousand Lights. They are a joint venture by Navratan Jewels and Tulasi's Arterior. They have some gorgeous cots with carved wooden bed posts that totally give off that vintage vibe. They have some subtle lime green and turquoise coloured bed linen too! Their furniture is sure to add that grand look to your home making it perfect for a royal!
Desi Basics
This one is for all you handmade geeks who cannot resist a good handcrafted item store. Desi Basics on Greams road is full of little nick-nacks like handcrafted lamps and handloom apparel that will make you stop to wipe off the drool. We really liked their earthen wear vessels too that not only add that rustic look but also add that awesome flavour to the food. They even offer natural organic soaps in their store and those smell simply divine!
Atmosphere
This fabric store is on point if you are looking to stitch upholstery to jazz up your den. From Organzine to Anagram this store houses it all. Skim through their collection of almost 1500 different types of fabrics and choose a set best suited to your furniture needs. You must check out their collection of drapes, of which we loved their Gingko designs!
Comments