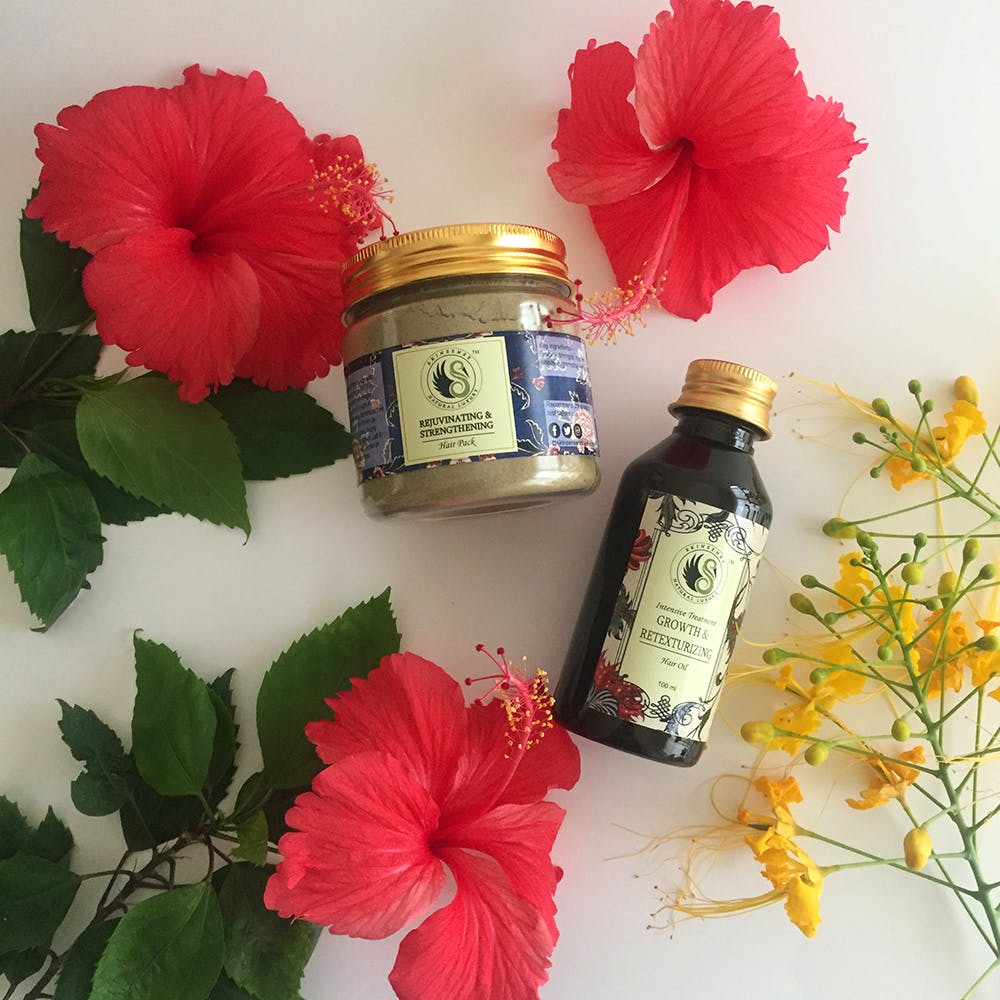 Show Off Your Bouncy Hair And Glowing Skin Thanks To The Natural Products By This Label
Shortcut
Give your hair and skin a new lease of life with naturally manufactured products by Rashmi Prithviraj under her label, Skin Sense Natural Luxury.

What Makes It Awesome
Rashmi Prithviraj from Skinsense - Natural Luxury has a very clear mantra. She makes skinfood. If it's not good enough to eat, it's not good enough for your skin. Makes sense, doesn't it? Rashmi, a certified yoga instructor and natural skincare aficionado, started Skinsense with the belief that nature has the ability to satisfy all our needs.
It is all about looking a little harder. Each product here has a special recipe that Rashmi's grandmother used to use on her skin and hair. Under their label, they have traditional cold-process soaps, face cleaners, face packs, lip butter, moisturizers, deodorants, body scrubs, dusting powders, and foot care. These are all natural with ingredients sourced from across the country. It's as pure as one can find - with no chemicals, no preservatives, no fillers, no parabens.
Given up on cellulite? You're not alone. They have two special scrubs - Lavender body butter and coffee sugar scrub that will leave your skin velvety and healthy. They have something special for those with sensitive skin - Chamomile and Lavender Cleanser will help remove impurities, hydrate your skin and reduce irritation. The set also comes with a neem and holy basil skin purifying face cleaner which are powerful ingredients as is. Finish it with an Earth and Mineral complexion face pack that helps reduce skin discoloration.
They also have hair care products which include a rejuvenating and strengthening hair pack, that can be mixed with curd and applied to your hair. Wash it after 20 minutes and expect your hair to be super soft and bouncy for the next few days. They also have an intensive treatment growth and oil retexturing hair oil that strengthens roots and reduces hair damage.
Pro-Tip
Their soaps are priced from INR 350 onwards. Rashmi is a trained yoga instructor and with that came introduction to the wonders of Ayurveda, which is also incorporated in the products.
More Information
Skinsense - Natural Luxury
Ask Mrinalini a question