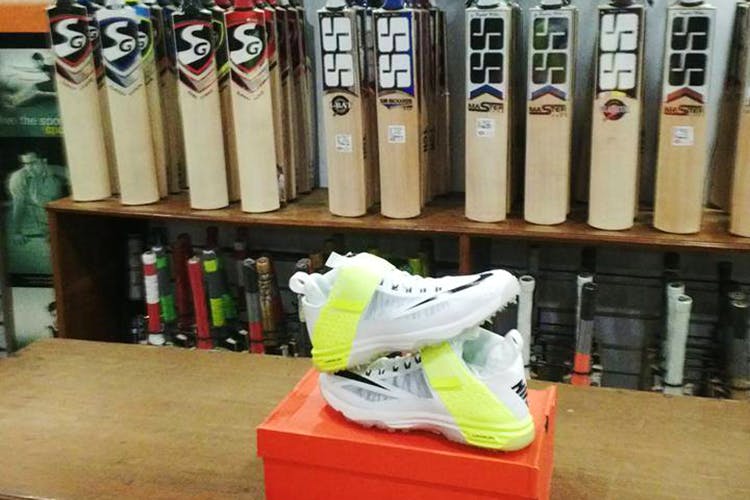 Taking Up A Sport? Find Everything From Badminton Rackets To Yoga Mats At This Adyar Store
Shortcut
Sportus is your one-stop shop for all kinds of sporting goods and they offer a whole range of products from swimwear, shoes to even snake boards and Freegos (those 2-wheel self-balancing scooters)!
What Makes It Awesome
I remember Sportus as the store my parents took me to buy my first cricket bat. A kid's size MRF willow cricket bat. My tryst with cricket didn't last long, but for G Balasubramanian and G Ramesh, the founders of Sportus, cricket is what brought them into the spotlight. They managed to grow their business selling cricketing goods and would later go on to export the same to other countries.
As other sports like football, basketball, and tennis started to take up space in the Indian sporting scene, a need for sporting goods in those areas became a niche worth occupying. That's how Sportus has become one of the largest sporting goods stores in the city. Their two decades of experience has resulted in strong relationships with sporting goods manufacturers and customers. They have just one shop in the city and it's a massive 4,500sqft showroom, filled from top to bottom with quality sports goods. You can find everything from Mizuno running shoes to USI weightlifting gloves and more. The sheer variety can seem overwhelming at times, but that's where the stellar service comes in.
Bala along with his staff, are always there to help you pick what you need based on your requirements. Over the years, of using their products, I've come to trust their recommendations. Sportus sets itself ahead of the competition by also offering in-house repairs and servicing for cricket bats, rackets, balls etc. The best part about that is that their repair services are available for products bought from elsewhere too! They also offer replacements/exchanges on sold products that are damaged before you use them. As a sportsperson, walking into their shop made me feel like a kid in a candy store, and I'm sure you will too.
Comments