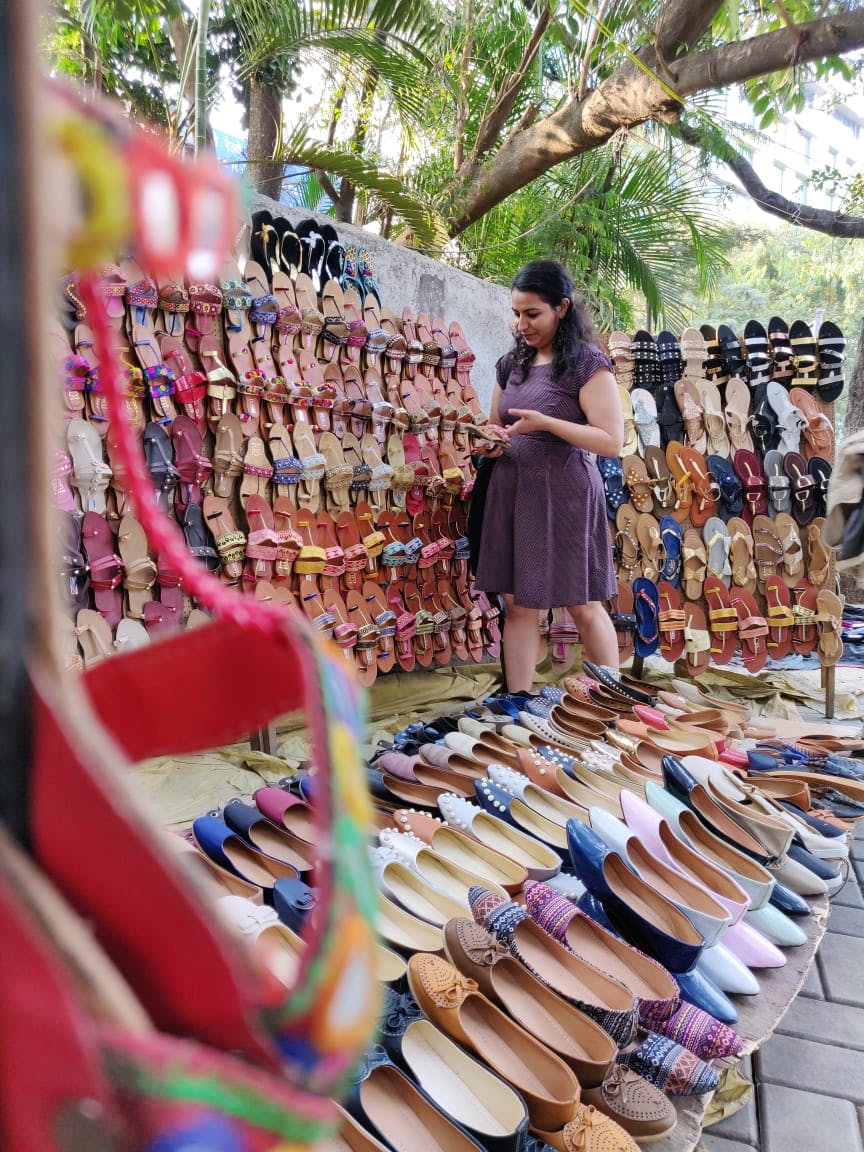 Haggle Away At These Street Shopping Places In Chennai!
Enjoy the thrill of walking through the streets bargaining doggedly, evading traffic and scoring incredible deals? Here's a list of some of the spots that make up Chennai's street shopping scene.
Pondy Bazaar
Though also located in T-Nagar, Pondy Bazaar is a local market that deserves a mention of its own. The Mecca of all shopping, the bazaar is also home to Chennai favourites like Ratna stores and Naidu Hall. Walk into the two-story building in and you will find a bustling flower market in its compound, the building has shops that sell everything you could possibly need at remarkably low prices.
Find junk jewellery (including silver and antique replicas), leggings, kurtas, tops and shirts, children's clothes, fake watches, handbags, travel bags and suitcases, and bits and bobs like clips, pins, and scrunchies for children and adults alike. Most important: bargain with a vengeance. And when exhausted from all the buying, treat yourself to some Udipi tiffin — there are choices of restaurants galore.
Mylapore Tank
If it's the flair and ambiance of street-side stores that you enjoy the most about the shopping experience, head to Mylapore tank at the next opportunity you have. With roadside hawkers on the streets bordering the tank and around the temple, the charming old-style market is a veritable feast for the eyes, soul, and pocket!
When you've managed to tear yourself away from the much-loved saree stores, explore the streets. From dance jewellery to imitation temple jewellery, trinkets, fake flowers and sticker pottus to pooja items, ceramic earthenware, baskets and the most dazzling variety of coloured glass bangles, there's enough to keep you thoroughly enchanted.
Luz Corner
If you're in Mylapore anyway, Luz corner is worth a visit. It may be less popular than it was some years ago, but vendors still stock toys, children's clothes, trinkets and plastic, and household items. Quaint old-timey shops line the roads with amusing but charming names like "Lakhs and Lakhs" and "Millions and Millions", giving you a taste of an old-world Madras yet to be acquainted with malls and high-end stores.
Pantheon Road
If you're looking for fabric for your blouses, dresses, cushion covers or upholstery, Pantheon Road in Egmore is a must-visit. Reams and reams of affordable cotton, semi-raw silk and printed blended fabric are displayed on the roadside, perfect for some mixing and matching. Unstitched salwar sets and kurtas are also available at very reasonable prices, and once in a way, vendors sell export rejects – shirts, dresses, tops, skirts – in huge piles to dive into.
Besant Nagar
Proximity to the sea and a happening and young beach-side may be what it's best known for, but Besant Nagar's otherwise posh streets can also be a haven for the thrifty shopper. Try on some dainty, fashionable-looking and fairly comfortable footwear, or browse through metres of cheap cotton handloom and mill material, including some bold, dramatic ikats and striped mangalagiri fabric. College students particularly love the area for the many gypsy beads stalls that dot the roads –wildly colourful, differently-shaped beads strung together in bohemian neckpieces, funky earrings and customisable bracelets make for great eye candy.
T-Nagar
It takes some skill and patience to navigate the notoriously crowded Ranganathan street in T-Nagar, but you'll be rewarded with trinkets, blouse material, plastic wares and other bric a brac at throwaway prices.
Also, what residents (and auto annas) fondly call Nallivaasal (which actually refers to the Panagal Park area) is home to street vendors selling junk jewellery and other small items. Experience the thrill of a successful purchase made while dodging oncoming traffic, and then cool down with a trip to one of the many large, air conditioned saree shops for a visual treat.
Comments