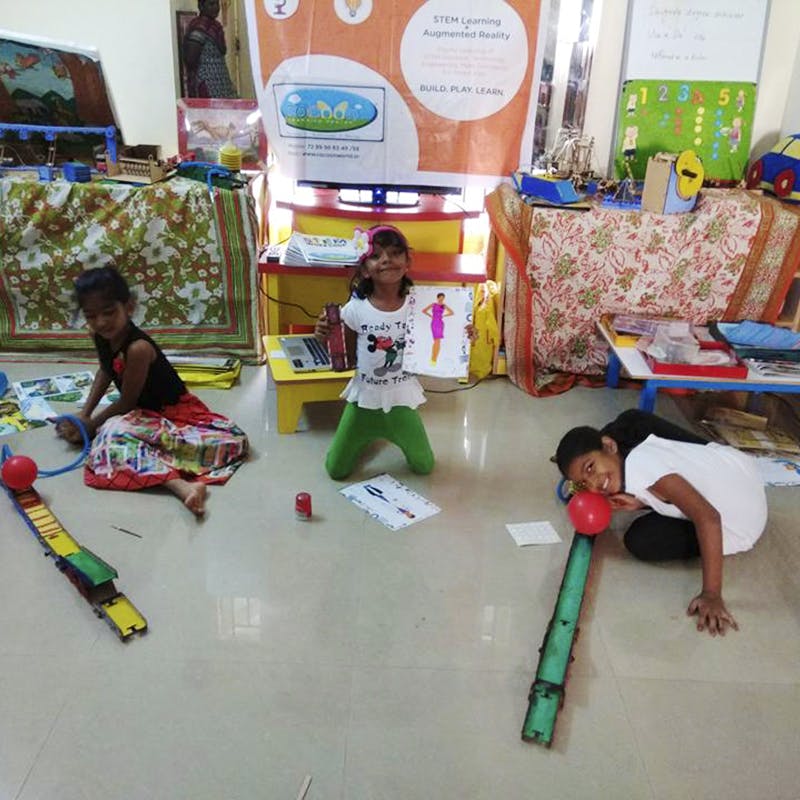 #SummerCampAlert: Make Your Lil' One's Summer A Fun One With These Summer Camps
Summer is here and this means its camp time! Remember how awesome it was to experiment with different hobbies and make new friends every summer? Well, your little one can now engage in such experiences too. Check out this list of summer camps happening across the city and let your champs have good summer fun!

Start Young
Being organized by F45 Nungambakkam, this is going to be a five-day fitness camp for kids where they will get to try out activities like functional workouts with some mind games and fun dance-based workouts. Open to kids aged between 6-12, the focus of this camp is to make your kids smarter and stronger. They have three badges, with the first one starting from May 6th, between 11 am to 12 pm. Price per person is INR 3000.
Storytelling Training For Children
Madras Story works, an organization focused on helping children learn the art of storytelling and build their vocabulary is conducting this workshop. Starting May 6th, this five-day workshop will teach children how to tell a story coherently with movement and dialogue! Price per person is INR 1800.

Summer Camp By Kea Mind Studio
Spanning for the whole month of May, this summer camp is all about learning through fun. From aero science workshop by IITm and high energy dance to groom up session, storytelling, movie time, team building activities and potluck, there's a slew of fun sessions planned out for the month. Price per person is INR 3000.

The Cocoon Summer Camp 2019
With four different camp categories planned out around arts and crafts, abacus, English learning, and STEM workshops, this summer camp will help your kid explore his interests or pick up new hobbies holistically. Workshops start from April 29th, with the age ranging from 2 to 12. Price per person is INR 2500.
Summer Fun Activities
Being hosted by James Dance Company, this five-day camp will involve activities like cooking, acting, humming with your mind and art and craft. The kids will also receive a certificate at the end of the camp which starts from May 8th. Price per person is INR 2500.
15 Day Summer Camp By The Brainbay Eduspark
Open to children aged 4 to 16, this summer camp will help make your child's summer a knowledgeable one. The course lineup includes topics like Focus 'O' Brain, Vedic Maths, Abacus. Phonetic and more, starting May 1. Price per person is INR 2000.
Comments