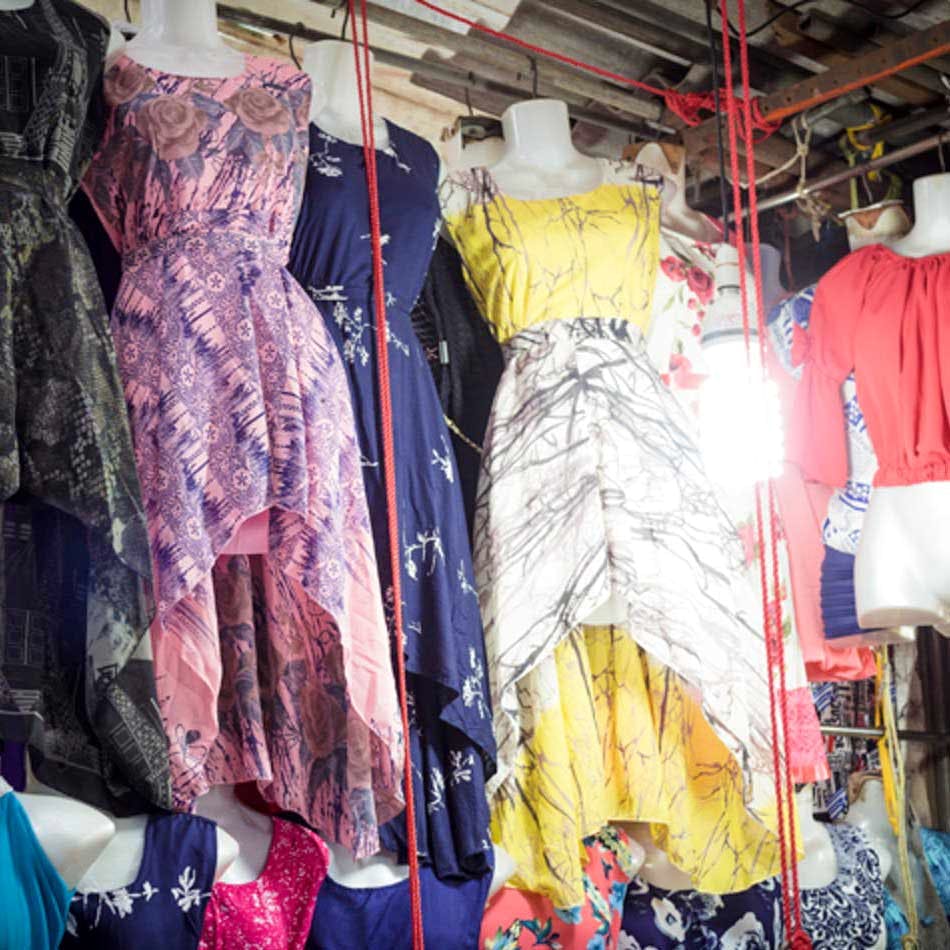 Ten Places You Can Bag Summer Dresses From In The City
Light. Flowy. Comfy And Airy. Oh how we Chennai girls love our summer dresses!. Probably the next best thing about summers after mangoes. Don't y'all agree? And to help you keep rocking this trend even in 2019, we've put together a list of places offering the best summer dresses in Chennai. Stay lit (and also hydrated) ladies!
Waves
With multiple branches across the city, Waves offers hands-down some of the best summer dresses in the city, that too at great prices. From asymmetrical cuts and knitted slip on dresses to pretty floral and maxi dresses, you can totally hoard up on a variety of summer dresses here.

Read more
here
.
Karmaa
Polka dotted georgette dresses, soft cotton and knitted dresses, pastel-coloured maxi dresses and brightly coloured skater dresses. The summer fashion at Karmaa is totally on point and lit!
Nspire
Featuring clothes from Mumbai Bandra and Santacruz, Nspire offers great street-style inspired summer dresses starting INR 600. With their quirky cuts and patterns, you can totally add a refreshing touch to your summer dress game.
For more info, click here.
Elliots Fashions
An age-old store, Elliots Fashions offers budget-friendly and stylish summer dresses you can totally stock up on. Available in cotton and mainly sleeveless, breezy and short varieties, these dresses start from just INR 350.
Envy Me
Stocked with an extensive collection of contemporary summer dresses and kurta dresses, Envy Me offers comfy summer fashion for women. Starting from about INR 800, these can go up till INR 2500.
Soma
With organic cotton being the hero of this store, the dresses at Soma are a perfect match for your summer essentials. Featuring lovely hand-block prints in hues of pinks and blues, you can totally add an ethnic flavour to your summer dresses and sashay in style.
Arodhi
If you're looking to experiment with your summer style, you must try Arodhi, a Chennai-based label that designs really unique Indo-chic ensembles with natural fabrics like cotton, khadi, chanderi and jute. They also have some twirl-worthy summer dresses in subtle pastel shades to keep you cool and comfy. You can also bring your old sari or fabric and this label will turn them into new dresses for you.
Polago
If florals are your favourite, then you will love the maxi and midi dresses at Polago. Made with cotton and rayon in lovely pastel shades, the dresses here scream elegance and comfort are perfect for summer.
Azurina
With comfy and no-bullshit being the mantra of this store, Azurina has some great kaftan and kurta dresses on display. You can totally wear them for your casual outings or evening wear and make heads turn.
Priyanjoli
A bit on the expensive side, Chennai-based online label, Priyanjoli brings the best of handloom weaving into its attires, with their dresses being a hot favourite among customers. Featuring prints like Ikat, the dresses here are chic, elegant and also comfy.
Comments