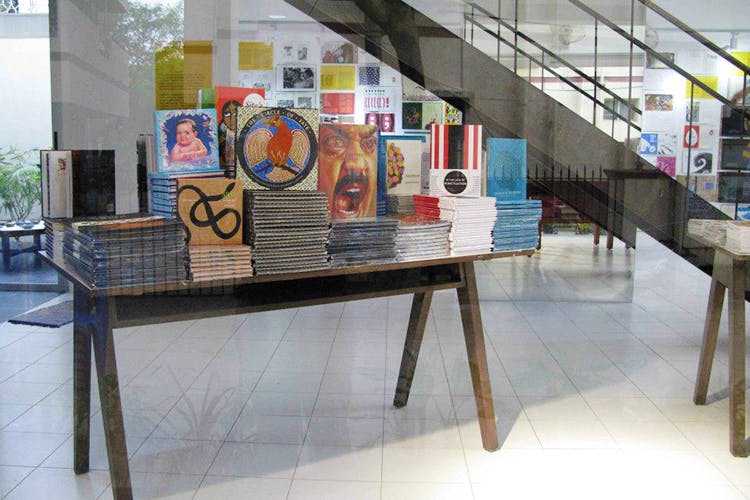 This Charming Bookstore In Thiruvanmiyur Is A Hidden Gem You Have To Check Out
Shortcut
Chennai born publishing house — Tara Books — has the cutest bookstore in Thiruvanmiyur, where you can buy their books, sit and read them and even pick up some cool stationery or art prints for your home.
What Makes It Awesome
Tara Books in Thiruvanmiyur is a unique publishing house that promotes themes of contemporary value in India, through their books and other efforts. Their books have a strong visual impact, thanks to their vivid illustrations and rich artwork. But what you need to also check out is the publishing house's adorable books space which they call the Tara Books Book Building (also their office and reading space).
Their boutique/space in Thiruvanmiyur is very pretty as you can see from the photos and is the only permanent physical store they have. The space has plenty of high lights and white walls to help showcase their colourful tomes. Tara Books also has an open-air reading area where you can sit and read a book, next to a massive mural of a tree (done in traditional Gond tribal art, a style you can spot in a lot of Tara Books illustrations) that goes up to the ceiling! We really liked talking to the people who work there as it's very evident that they're passionate about the work they do.
Now coming to the inventory at the store. You can spend all your time getting lost into those wonderfully illustrated books. We heart their lovely handmade notebooks called Fluke Books that use recycled paper and come with charming covers of misprints. Processes like screen printing and binding are done in-house at their workshop a few kilometres away.
Tara's team is more of a collabo between writers, designers, and bookmakers from across the globe and the dialogues and conversation between them are what spark ideas for books. The end result is a colourful, vibrant, handmade book that you're excited to open, read and touch. Their books are for both kids and adults and come in a variety of languages both regional and foreign. Pretty cool, right?
Comments