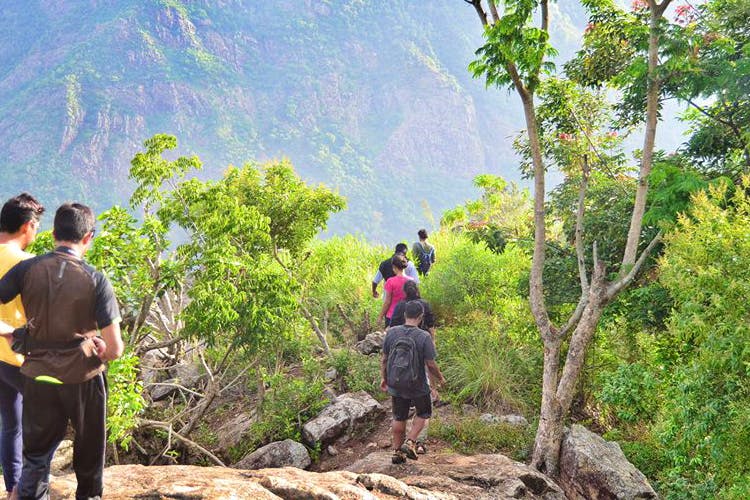 Trekking, Kayaking & Scuba Diving: This Adventure Club In Chennai Arranges All
Shortcut
For you adventurous lot, check out Tent n Trek for outdoor adventure camps, sports and activities like Mountain Biking, Jungle Stays, Bike Rallies and a whole lot more.
What Makes It Awesome
If you're someone who loves the outdoors and is ever ready for adventure, then Tent n Trek is going to be bae! It is said to be a one-of-a-kind adventure tourism club that hosts thrilling getaway camps every weekend from namma Chennai, although people staying away from Chennai can join them directly at the venue as well.
They host Forest Camps, Farm Camps, Beach Camps, and Mountain Camps at locations like Munnar, Hampi, Yelagiri, Gokarna etc. with trained, professional guides so you have nothing to worry about. They have an array of adventure sports that are organised on each camp like trekking, kayaking, scuba diving, jeep safaris, and bike rallies. Almost all their camps are women and kid friendly too, so feel free to take the family along for a quick adventurous weekend. Whether you want to customise a camp with your own group of people or just explore nature with new people, Tent n Trek is only happy to help. They also organise camps for corporate groups, schools, and colleges.
Tent n Trek ensures that every group and individual has a safe and hassle-free adventure by obtaining all prior permissions from landowners and forest departments. Beach and Farm camps are usually organised on private beaches and farms. They even have their own private beach at Marakanam which is only 60 kilometres away from Chennai. If you're worried about sanitation and medical provisions, they've got you covered on those fronts as well. Every camp is fully equipped with bio-toilets and has at least one medical practitioner or pharmacist on board. Local hospitals around the campsite are also informed prior to the trip in order to gain their support in case of any unseen emergencies.
The best part about taking off on an adventure with Tent n Trek is the fact that you don't even have to own any professional camping/adventure gear, they provide it all at absolutely no additional costs! Even while embarking on an adventure that includes surf lessons or kayaking, all required gear is provided to every member of the group. All their equipment is completely sterilized after each use and is hand-picked by the team. They also do gear rentals for those who wish to camp out on their own.