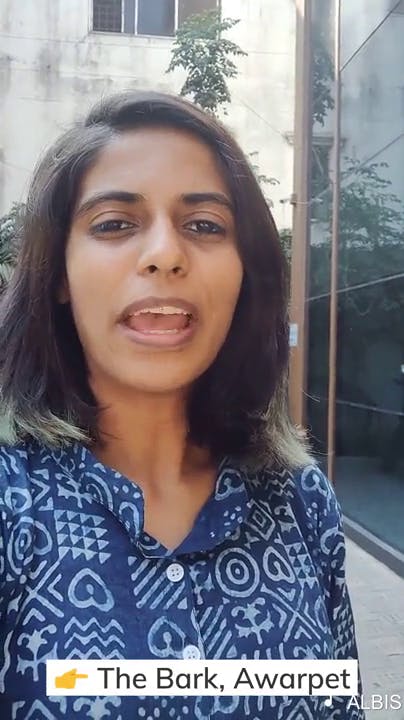 Burgers And Backyards: Have You Been To This Dreamy, Pet-Friendly Eatery At Alwarpet?
Shortcut
Warshell potatoes, salads, and cold-pressed juices, this budget-friendly restaurant has its door open not just for you but our furry friends as well.
What Makes It Awesome
Walk into The Bark and the dreamy twinkle lights and vines hanging from the walls will make you stay longer. This restaurant on Eldam's Road wins us over with its elegant interior decor and pocket-friendly food! We tried the Cheese Tortilla soup and the Asparagus soup, which were soothing and creamy, making it the perfect starter for rainy days.
The Bark has innovative names with pop-culture references for their dishes including Popeye's Catch, Highway To Hell, and Angels and Demons! Our fave was the War Shells Florentine, baked potatoes with gooey cheese and a dash of olives and onions. It is not too heavy on your stomach and healthy because it's baked, not fried. Try their Classic 12 oz Beek Steak, and Chicken Fruno Grill, they are their fastest moving non-veg dishes!
Fitness freaks, don't forget to get the Watermelon Feta Cheese salad, it's like tiny glaciers melting in your mouth! Finished with veggies, herbs, and spices, the Penne Arabiatta gave us our tangy dose of Italiano. Flush that tanginess down with a fresh, cold-pressed juice. You can mix two or more veggies and make your own, too! What's more? The Bark keeps changing its menu every few months so they can create new dishes and keep us guessing!
Pro-Tip
The Bark has a lush, green backyard for dogs to run around and play. They have a pool where your furry pals can swim or just bask in the sunlight. Drop by the place for a delish meal, and play with super friendly dogs at the hotel!

Comments