Stationery Hoarders, These Dreamy Handbooks Will Make You Want To Write More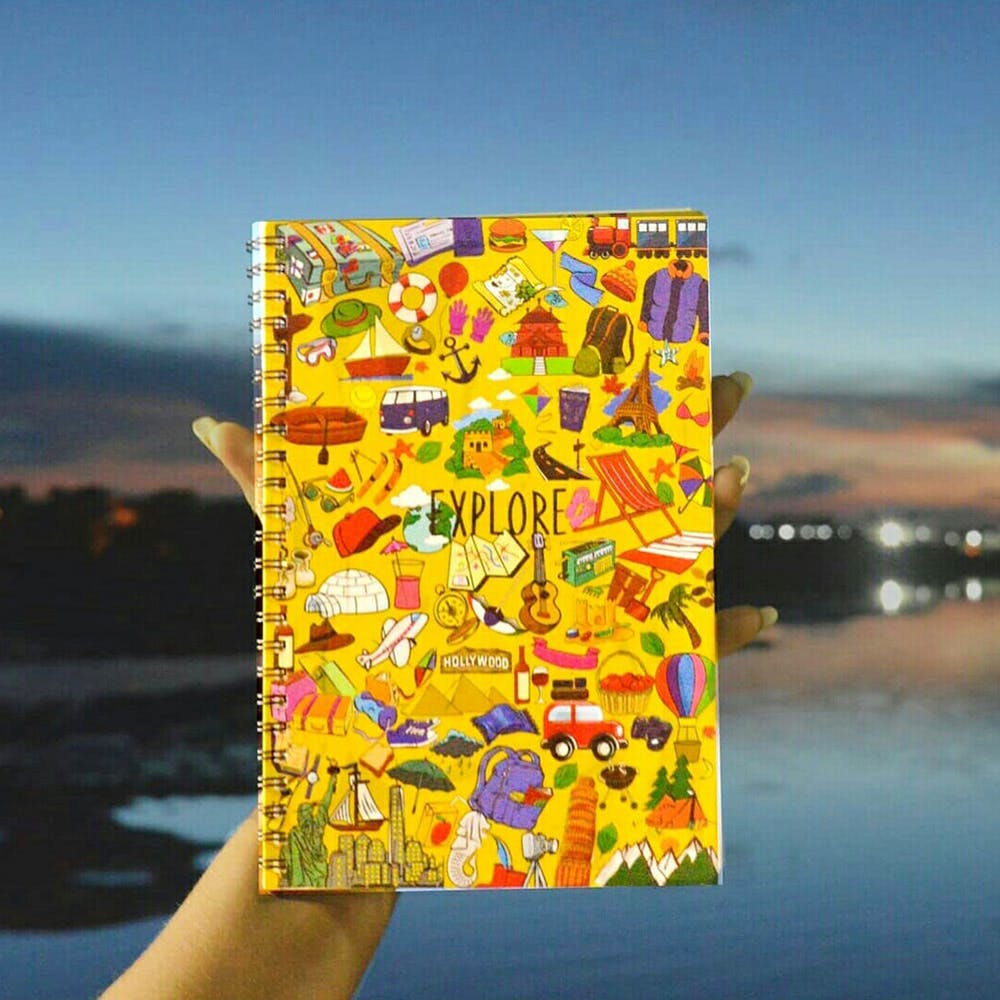 Shortcut
Chennai-based Shanmathi designs and illustrates digital A5 notebooks with different themes that have vintage vibes.
What Makes It Awesome
Are you someone who thinks the time of paper is over and that it's all click and swipe now? Obviously, you haven't seen these cutesy notebooks by The Doodle Society, which we can't take our eyes off. Shanmathi, an architect by day, transforms into an artist by night and combines all the quirky and cute things we love into doodles. She designs A5 notebooks, and each cover has a theme - travel, love, art. Whatever it is, it looks like it's lifted right out of our fantasy.
Her travel-themed notebook called 'Explore' has doodles of all-things-related to travel - a plane, the Hollywood sign, the Leaning Tower of Pisa, tiny backpacks, and the skyscrapers of New York. There are doodles of monuments from various countries and the vibrant colours really make it pop. She draws with hand and uses photoshop and illustrator to make the final design.
Shanmathi says every theme is completely different from the previous one. We agree especially after seeing the vintage-style Parisian-themed notebook. A sketch of a woman that gave us major Jane Fonda vibes, looking into a hand mirror, birdcages, gramophones, and chandeliers, this book is screaming French. On the right-hand corner the text that reads 'Do I look like I would care?' increases the suave factor. Each notebook has 150 pages. Shanmathi can make notebooks with A4 or A3 pages on request. The hard-bound notebooks cost INR 400 and the spiral bonded ones cost INR 350.
Pro-Tip
Have a specific theme in mind? Tell Shanamthi and she will doodle away. You can call her to place your orders.