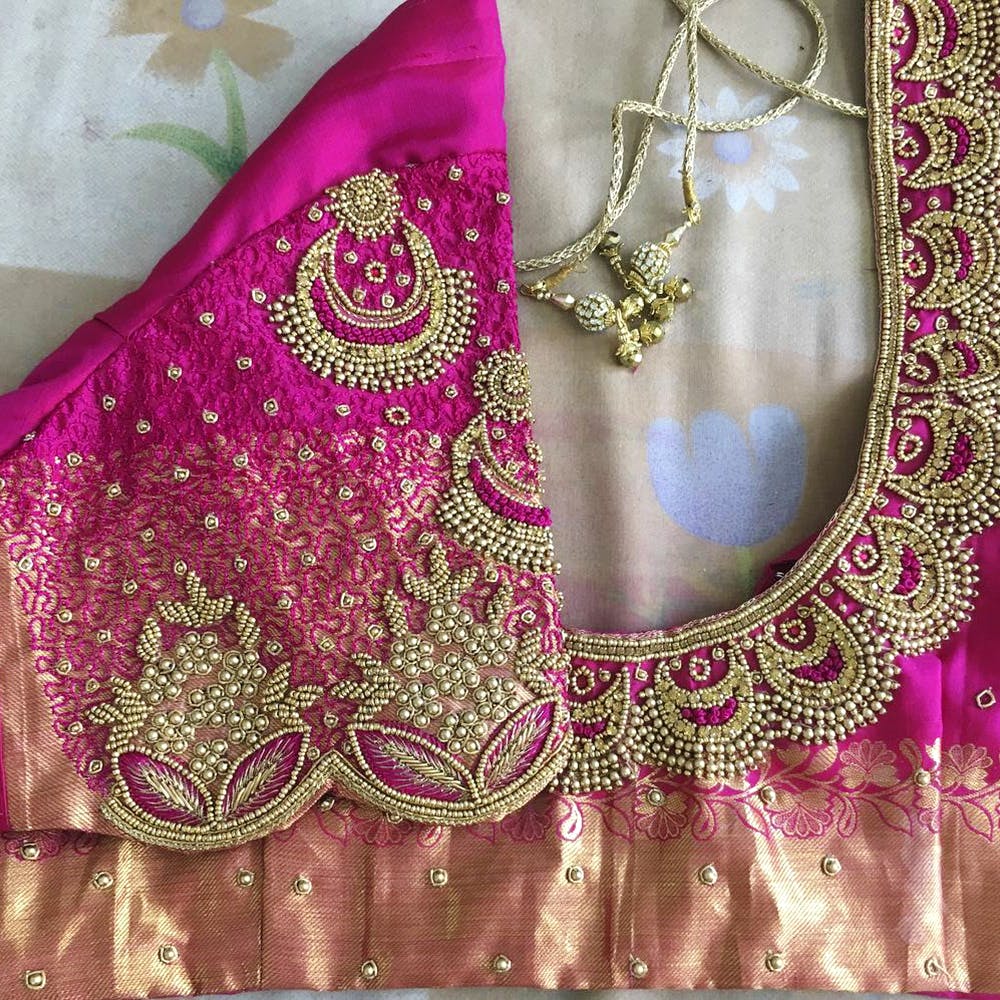 This Boutique Is A Haven For Embroidered Ensembles And We Love It!
Shortcut
If you are looking for some refined needlework, then the Dressmaker Boutique is the place for you. They have designs for all occasions ranging from glittery, sequential embroidery to sober and classy kalamkari embroidery.
What Makes It Awesome
If you love making a statement with your clothes, The Dressmaker Boutique in Anna Nagar is your one time stop. From stone and beadwork on your blouses to intricate embroidery on your lehengas, you'll find it all here. They also do fancy cutwork and lovely temple embroidery to jazz up your wardrobe. Their crop-top blouses are rad and can add an element of grandeur to an otherwise, basic outfit.
Not just Indian wear, The Dressmaker Boutique also does fancy embroidery for tops, skirts and even T-shirts. What took our breath away was their funky, embroidered jackets featuring moustaches, cars and more in vivid colours. Embroidery charges start from about INR 2000 with bead and stone work being their speciality.
And as if this isn't already cool enough, The Dressmaker Boutique blows your mind with its bespoke tailoring for both Indian and western wear. They also have dresses and jumpsuits that you can choose to customize to your own liking.
Pro-Tip
If you have a particular idea in mind, you can probably carry a reference picture for a better understanding of your design. You can also refer to their in-house designs if needed.
Comments