Magnets, Charms Or Stickers? This Online Store Does Cute, Under INR 300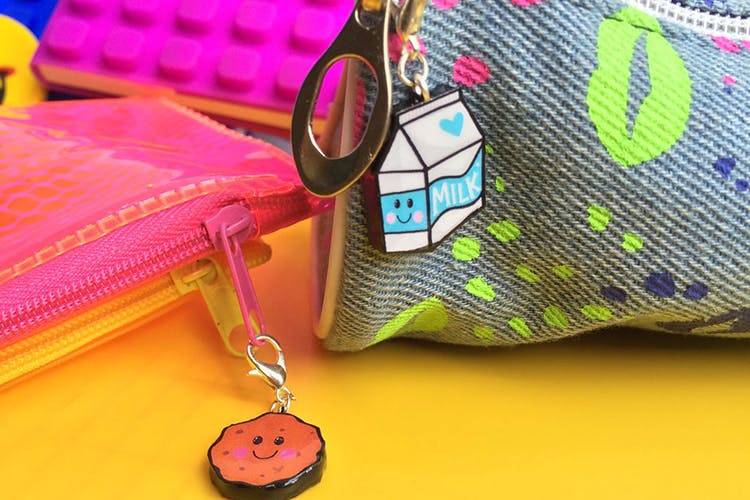 Shortcut
Are you a kid at heart? Love adorable knick-knacks with colourful illustrations? Then you must check out The Happiness Factory.
What Makes It Awesome
Chennai-based online store, The Happiness Factory, is where you go to get cutesy lifestyle merch. They have everything from pocket notebooks to personality badges that say things like Make Up Maniac, Shopaholic and more. And everything is under INR 500. They usually have stalls in exhibitions that pop up in the city, but if there isn't one coming up, you can still find them on their website.
The prints are cheerful and filled with colourful doodles, so if you love cute collectibles check them out. There are dog and cat tags which say Meow next to a fish and Woof next to a paw print starting at INR 200. And they even have series based products like Stranger Things magnets. For instance, one that says, "Friends don't lie" or "Being a freak is the best!" Thinking of a friend who'd love that one? Gift away!
We also heart the Biryani Fridge magnet cum badge (you know you want one for yourself right away). And if you love sending snail mail, check out their cute range of stamp stickers for INR 150. Totally adorbs! We're thinking of getting the Milk And Cook BFF Charms to share with our bestie, what about you?
Comments