Ditch The Pub & Hangout At This Smoothie Bar In Alwarpet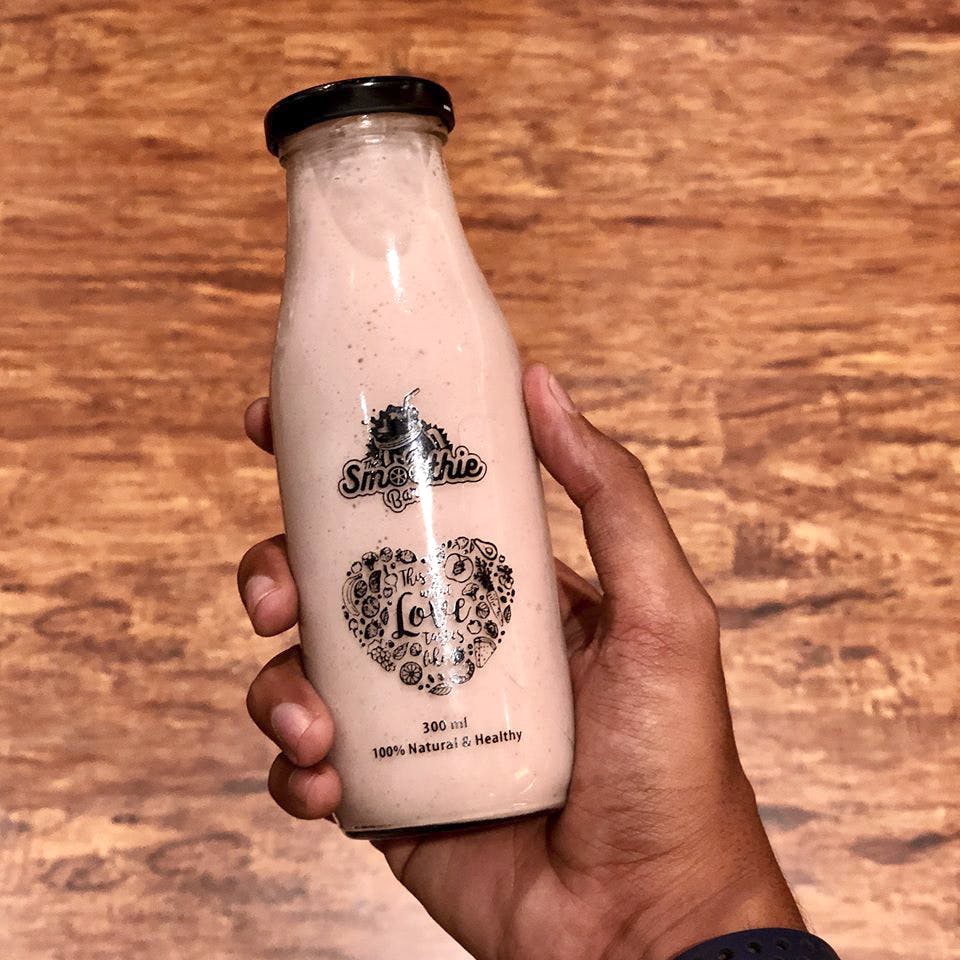 Shortcut
Eat juicy burgers and indulge in the best smoothie flavours at The Smoothie Bar in Alwarpet.
What Makes It Awesome
Next time you go out to dinner, ditch the noisy pubs and check into The Smoothie Bar instead. From decor to food choices and prices, this restaurant is lit!
The decor is really warm filled with hanging bulbs and old-school wooden park benches. We like the blue-tinted windows a lot and the Trapezium-shaped bookshelf in the corner. This is the perfect place to go on a date with someone (or your book!). Coming to the menu, The Smoothie Bar has healthy options so you can do away with your guilt of eating out. Chicken sandwiches and burgers, Stuffed Veg Croissant, open sandwiches, Veggie Burger, and omelets, they've got 'em all.
We tried the Cheese Corn Nuggets, the gooey cheese, and crunchy but tender corn are yum. For those who take a lot of time choosing, go for the Continental Set Meals which have a bit of everything - fresh juice, salad, hash browns, chicken sausage, sauteed mushrooms, baked beans, scrambled egg, and toasted bread. This is priced at INR 300 and you can throw in some add-ons as well.
For smoothie lovers, you can take a crack at more than 25 smoothies, juices, and drinks. They've got Very Berry, Lean Machine, Red Power, and all of these are combinations of various fruits like carrot, orange, pineapple, and watermelon. They've got cold-pressed juices starting INR 149, fruit smoothies, pure extract juices, and a section with just chocolates and nuts smoothies. Not a big fan of smoothies? Their ice-cream thick shakes and coffee-based shakes are for you. Drop by The Smoothie Bar to chug down the best smoothies in town!

Comments