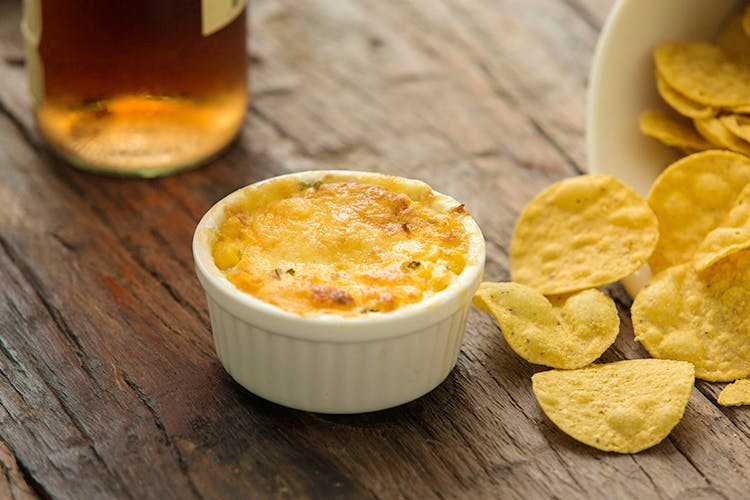 Shrimp Dip & Blueberry Shortbread: Call This Caterer For Delicious Home-Style Eats For Your Next Party
Shortcut
The Yum Shop is a Chennai-based pre-ordering caterer service that whips up delicious sweets treats like cinnamon blondies with cream cheese frosting to savoury garlic prawn and avocado crostini. Yum, indeed.
What Makes It Awesome
Started by Parvati Nandakumar, who is pretty much the chief cook as well, The Yum Shop is perfect for all your catering needs. Just give her a day to work in advance and let her work her magic in her own home kitchen based out of Harrington Road. Are you planning to host a tea party with an intimate group of friends? Why not order her thin crostinis with cream cheese spread and homemade fig jam? Or the blueberry or strawberry shortbread that goes perfectly with pots of hot tea?
Looking forward to a fun night with the gang with booze and short eats? Ask for the special creamy, baked tuna or shrimp & spinach dip — the perfect accompaniment to chips or crackers. Birthday coming up? Order the Brownie Bottom Cheesecake by the kilo (for INR 950) for the best of both worlds!
We tried the creamy Baked Shrimp & Spinach Dip and it was absolutely scrumptious. You can get it for INR 375 for 200 grams and that should serve about four people. We also tried a healthier option — Asian Style Lettuce Wraps with roasted chicken, crunchy peanuts, glazed over with hoisin sauce and sprinkled with pepper. It costs about INR 375 for 15 pieces. Though delicious, this was a wee bit salty for our palate so check with Parvati before you order. Vegetarians, you can try the Paneer Spaghetti which is not as blasphemous to the Italians as it sounds. It was honestly delicious. But the best was yet to come. Soft Thai Bread Pudding soaked in milk and baked with chunks of chocolate — truly divine! Do order this right away, if you love desserts. We also tried the Blueberry Shortbread and we couldn't stop at one. Try if you love a pop of tart flavours in your desserts.
We definitely recommend calling The Yum Shop for your next big party or even just for yourself. Just give her a call a day in advance and pick it up the next day from her kitchen. Worth the trip to Harrington Road, we think!
Comments