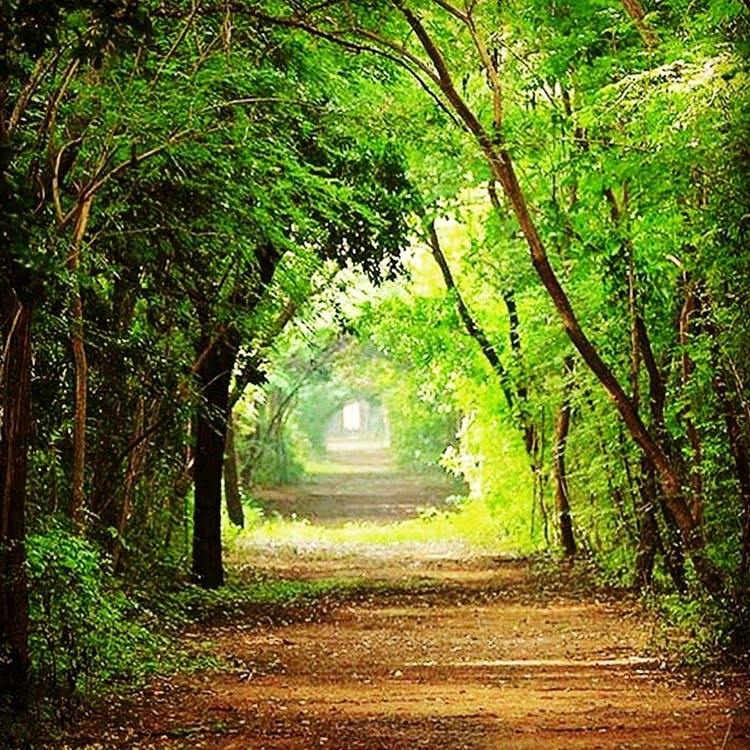 Things To Explore On Your Own In Chennai
If you're craving that much needed 'me time' or are planning for a solo trip to Chennai, we can help make it worth your while. With this list of things to do in Chennai alone, you can not only explore the city better but also have a great time. Read on to find out how

Stroll Along Marina
Marina is not only one of the must-visit places in the city but is also a great place for solo travellers. From walking on the shores to witnessing the city lights during sunsets and gorging on some street food, you can totally enjoy your own company here.
Read more here.
Unleash That Bibliophile At Anna Centenary Library
The largest library in Asia, Anna Centenary Library is a haven for book-lovers. Carry your favourite book or pick one from thousands there and get lost in the magic of words. With your imagination and narrative from the books playing on your mind, you wouldn't realize how an entire day passed you by.
Go Fishing At Barracuda Bay
If you love fishing or angling, this place can be your jam. A popular spot in the city, you just have to join one of the fishing clubs here and choose the kind of fishing you want to try. With your fishing rod in hand and a pool of blue surrounding you, you can totally spend an entire day out here.

Tap Into Yourself At Ramakrishna Math
One of the quietest places in the city, Ramakrishna Math presents a beautiful escape from the hustle and bustle of your daily life. Filled with serene views and offering a spacious hall, you can engage in some serious introspection here. There is also a lovely lawn to stroll on and marvelous architectural motifs to admire.
Treat Yourself To Some Retail Therapy At Pondy Bazaar
Filled with quirky and budget merch like clothing, bags, shoes, jewellery and home decor items, Pondy Bazaar can take up your entire day, treating you with budget merch with every shop and stall. There are also branded showrooms for all those label-conscious people, so fret not. You can also get yourself some freshly-brewed filter coffee here and snack on some mini samosas to keep you going.
Read more here.
Taking Surfing Lessons At Covelong
A popular destination for adventure lovers, Covelong (30 kms from Chennai) lets you master the waves through its surfing schools. Bay Of Life and Surf Turf are quite famous, attract surfing enthusiasts on an everyday basis. If you're not up for riding the waves, you can always spend some time on the beach and indulge in some good seafood here.
Get Lost In The Green At Huddleston Gardens
A place of solitude and haven for tree-lovers, Huddleston Gardens treats you with extensive flora and fauna with every step you take. There are also beautiful buildings, a 450-year old banyan tree, a library, and a bookshop to check out. A mix of eerie and calm, you can space out completely from the city noise and contemplate over the finer aspects of life here or simply admire nature.
Attend the Hindu Metroplus Theatre Fest
If you are fond of performing arts, you must attend the Hindu Metroplus Theatre Fest that happens every year in Chennai. A melody of plays, satires and more, you can witness the unravelling of stories which beautifully blend classic tales with modern times. Happening mostly around August, you can check out their website to get the latest update on the Fest dates for 2019.
Think we missed something? Let us know in the comments below.

Comments