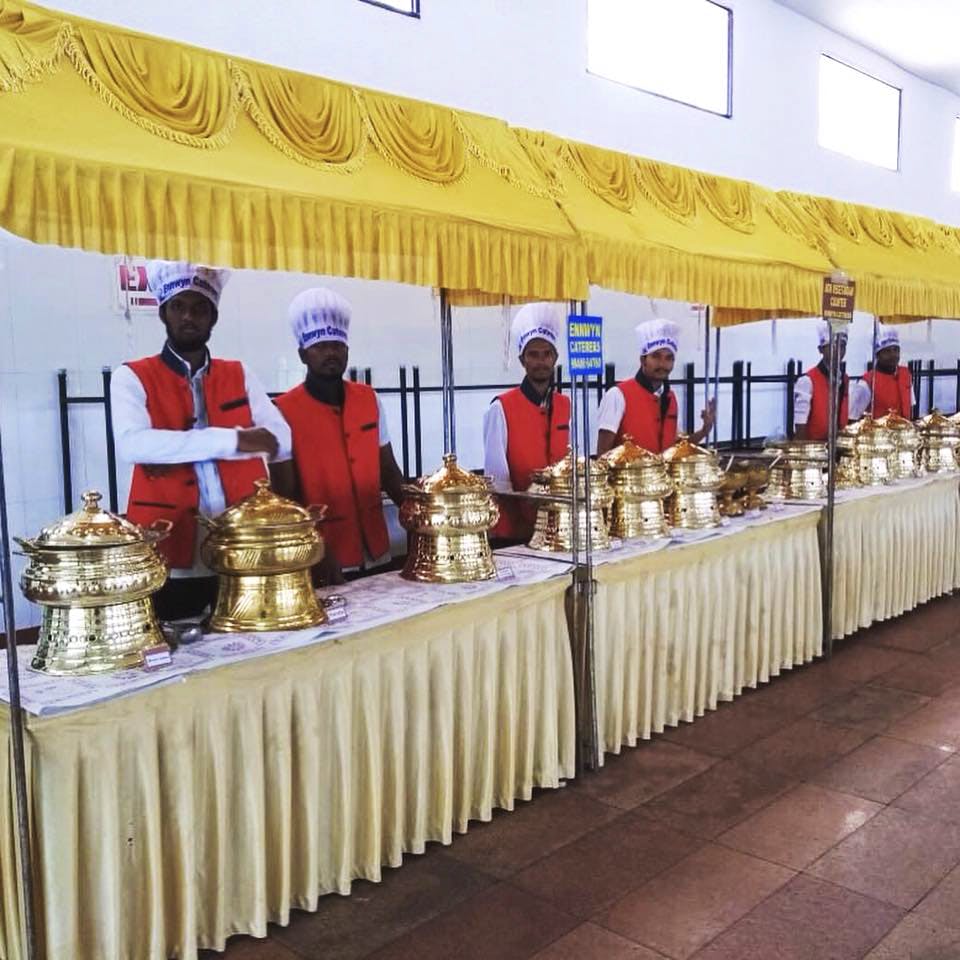 Get Your Gatherings Sorted With These Amazing Party Caterers In Chennai
What's a party with no food? After that crazy dancing or chatting or a bunch of religious filled rituals, the one and only thing that feels like heaven is the taste of some great food. From planning the menu to deciding upon the best for your guests could be a heavy task in itself. We, at LBB, have curated a list of the top catering services in the city that you should check out. So, where's the party tonight?
FarmFoods Caterers
With 30 years of experience in the catering business, Farm Foods has been serving the food needs for occasions in and around Chennai. They cater for private events as well as outdoor events such as weddings, corporate events, events, birthday parties and anniversaries. From a menu ranging from North Indian and South Indian specialities to the best of Continental seafood and meat, they provide also provide alcoholic beverages! They also provide DJs, lighting and music to perfecting your little occasion. Their dishes start from INR 200 per plate.
Ennwyn Caterers
A small cosy house party or a fat Indian wedding, Ennwyn Caterers in Kilpauk have got you covered. Not only do they provide South Indian delicacies but also are well prepared with Mughlai and North Indian. Their speciality is mostly mutton. So do not forget to order a large Mutton biryani bucket. For 10-11 people, it a biryani bucket will cost you not more than INR 2000! They pay special attention to the presentation of their food. After all, the way to your stomach is through your eyes!
Vinayaga Caterers
Serving to your best of religious needs, Vinayaga Catering in Thiruvanmiyur specialises in serving trendy yet traditional food for weddings, house warmings and even small pujas! They also take pride in not using any chemical soda, Ajinomoto or vanaspati in their food. They deal with pure vegetarian food and have various types of options available including traditional Kerala lunch, Kattusadha lunch, Nelangu lunch and Muhurtha Lunch. Each pack comes with specific dishes of its own as well as water bottle and banana leaf! Price for each thali is INR 150 onwards.
The Yum Shop
Tea parties or a night of boozy house party, make The Yum Shop Catering your next go to service. Started from home kitchen they serve short eats from garlic prawns to avocado crostinis and their sweet delicacies such as cheesecakes, cinnamon rolls and Thai bread pudding! It is as fancy as it can get and goes perfectly with booze or pots of tea. You can even pre-order a day in advance! The prices of cheesecakes per kilo start at INR 900 while short eats can cost INR 200 upwards for 15 pieces. They also have pasta and pizza!
Chennai Caterers
Chennai Caterers have been in the marriage catering game for almost 15 years now! From marriage planning, breakfast to reception and decorating garlands and rangolis, they offer a range of services. However, let's not forget their delicious food! They specialise in South Indian veg as well as non-veg meals. They cater according to their menu, you can always ask them to send you across their menu and if possible, they will also arrange a specific dish that you want to get done. Pricing of each dish starts from INR 200 and can range till INR 1500.
Preethi Bhojanalaya
Nothing beats the taste of home cooked food! Preethi Bhojanalaya, started by a mother and daughter duo operates from home and serves North Indian as well as South Indian food. Pongal, Kesari, Bissi Bili bath, assorted veggies, biryani to snacks such as jalebis and samosas, they come with minimal oil and no preservatives! They accept catering starting from 25 people at just INR 200.
Sri Sri Caterers
Looking for pure vegetarian options in the city? Sri Sri Caterers in Teynampet have got your auspicious occasions covered! From planning and decorations to a vast range of expertly cooked food, they provide service across Chennai. They have three sets of food - simple, moderate and executive with additional options in categories including breakfast, lunch, dinner, North Indian and Chinese. They also have a specially curated menu for Brahmin weddings provided along with water and banana leaf! Each set can cost INR 100 onwards.
If you think we have missed out on any, do recommend them in the comments below.
Comments