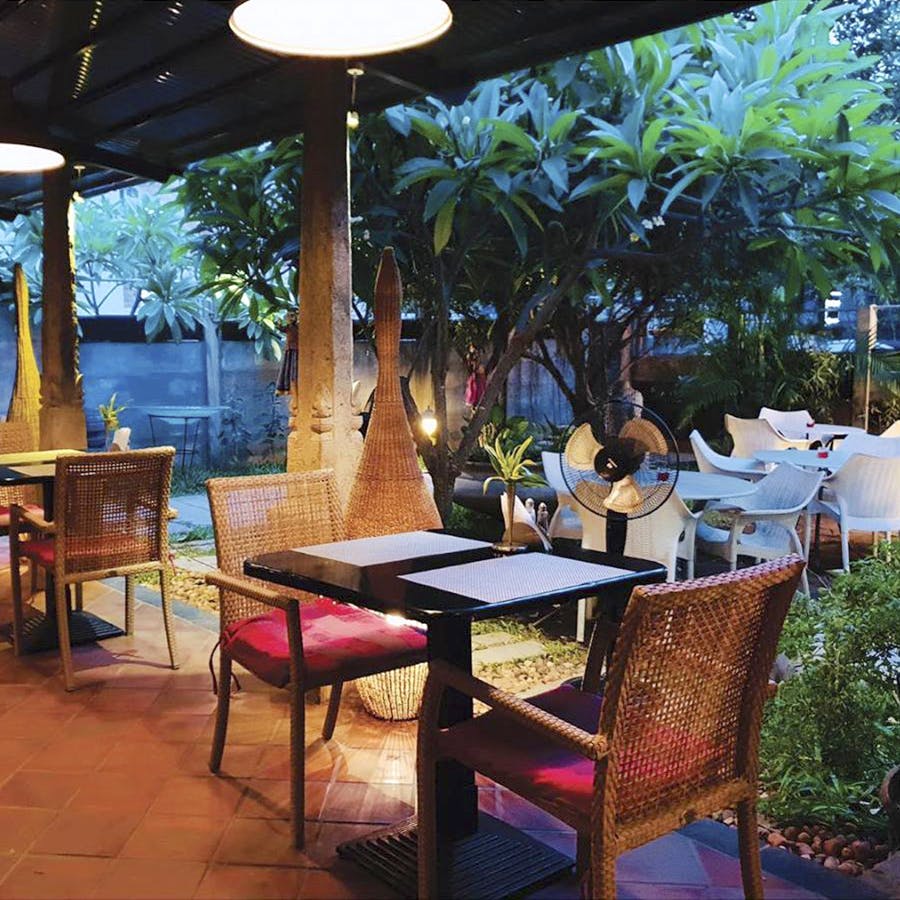 Enjoy Great Food While Breathing Fresh Air With This List Of Top Garden Restaurants In Chennai
There's nothing like a great outdoor seating with good food on the table and your favorite people for company, isn't it? Relive those moments and create new memories while breathing some fresh air with this list of top garden restaurants in Chennai.

Thoondil
Away from the hustle and bustle of the city is Thoondil, a restaurant in ECR that has a very green outdoor seating arrangement, making you feel like you're in a rainforest. With lush trees, potted plants and swans walking around the place, you can totally indulge on their delish menu with great seafood varieties and have a chill time. They also have great paneer dishes.
Food Village
With a lovely cottage like setup surrounded by a luscious green garden and potted plants, Food Village offers a cozy outdoor ambiance with great Indian and Chinese dishes. They also have a party lawn and banquet hall.
East Coast At Madras Square
With a romantic vibe and great outdoor seating, you can totally feel the calm and peace here, while enjoying the cool environment created by the greenery. The menu also treats you with great finger foods, pastas with the Quattro Formaggio and Falafel being the hot favourite.
Kipling Cafe
A popular place among both the city residents as well as travellers, Kipling Cafe is simply divine. You can totally enjoy a great continental meal here under the cabanas with your partner while taking in the cool breeze and the fantastic garden view. They also have a sea view roof terrace.
The Farm
Another popular garden restaurant, The Farm offers a great ambiance for a casual dining restaurant where you can gorge on yummilicious food under the cool shade of tall trees. The North Indian dishes and pizzas are particularly popular and can really well with their special Hibiscus Soda.
Ask Dipika a question