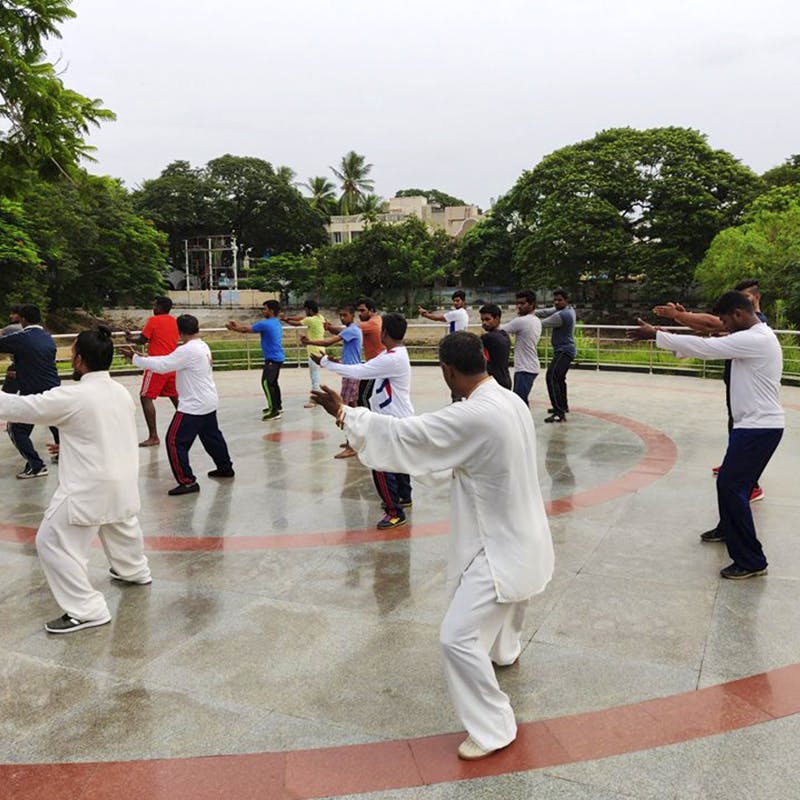 Bring Out The Karate Kid In You With These Top Martial Arts Classes in Chennai
Remember Justin Bieber and Jaden Smith bop it to "Never Say Never" in Karate Kid? They totally had us with pumping with motivation. That scene in the zen garden was everything and now you can learn all of it too. Chennai has a bunch of amazing martial art classes that you need to take to bring out the master in you! Read on to know more about best martial arts classes in Chennai.
Taekwondo Academy
An integral part of the World Taekwondo Federation, Taekwondo Academy is located in seven locations across Tamil Nadu with the head dojo (the places where the classes are taught) located in OMR. They specialise in taekwondo and are affiliated throughout schools in India as well as the Olympics representatives for the same from Tamil Nadu. They also hold self-defence classes along with anger management, weight loss and body flexibility. Along with that, they also have women trainers for special ladies classes. Enhancing spirits and life through discipline, they believe in taking this Korean tradition forward and hold a Guinness World Record!
Combat Kinetics
If you are bored with the same old gyms, then we have a better place for you to head to for one of the best martial arts classes, Combat Kinetics. Located in multiple locations, they specialise in mixed martial arts starting with Judo, Muay Thai, Brazilian Jiu-Jitsu and Submission wrestling among many others. Along with martial arts, they also hold boot camps and personal training classes. For every new student, you just have to pay 1000 INR and you are a member for a lifetime. Their packages start from just 6000 INR. If you are still unsure then you can just drop by for a free trial class!
Flying Dragon Kung Fu
With 36 years of experience, Flying Dragon Kung Fu in Royapettah is one of the most authentic martial arts classes recognised by the Chennai school of martial arts. Specialising in Kung Fu, Karate, boxing and Muay Thai, they also hold self-defence classes for women. Not very keen on heading over to the dojo? Then you can subscribe to their online courses as well from the comfort of your home. They are also affiliated with Chennai martial art store in Royapettah where you can find your necessary equipment as well! The pricing packages start from just INR 700.
Learn to Win
Life is to win! Learn to Win martial art classes teach you just that across the three branches in Chennai. Sports martial arts, traditional arts as well as reality-based martial arts, they specialise in Karate, kickboxing, krav maga and many more. They also host corporate workshops and self-defence classes for holistic welfare. If you are not much into going to the dojo then you can always call them for classes right at your doorstep. *psst psst* They also have sword training classes. Everything starting for just INR 1000.
BTF Isshin-ryu Karate
Japan approves! Born to Fight Isshin Ryu karate martial arts classes have been around for over 10 years! They believe in developing one's discipline, self-confidence, social behaviour all while having fun and making friends. They have various experts and professionals trained in the art of Isshin Ryu karate. They have separated courses to master different karate techniques with only kicks training, intensive black belt training as such. Packages start from just 700 INR with their branches in Adyar as well as Kilpauk.
Kru Academy
Started in 2017 in Mogappair, it may be comparatively newer than the rest in the list but don't get us wrong. Among the most famous go to martial arts academy in Chennai, the dojo specialises in Tai Chi and Muay Thai. The instructors are specially trained under Kru Sridevy, the founder of the academy and along with it, they also specialise in different art forms. The academy focuses on building health along with its yoga and meditation classes for wholesome personality development. Pricing starting just from INR 1000, now even you can be a part of the holistic team.
If you think we have skipped out on any master classes in the city, do let us know in the comments below.
Comments