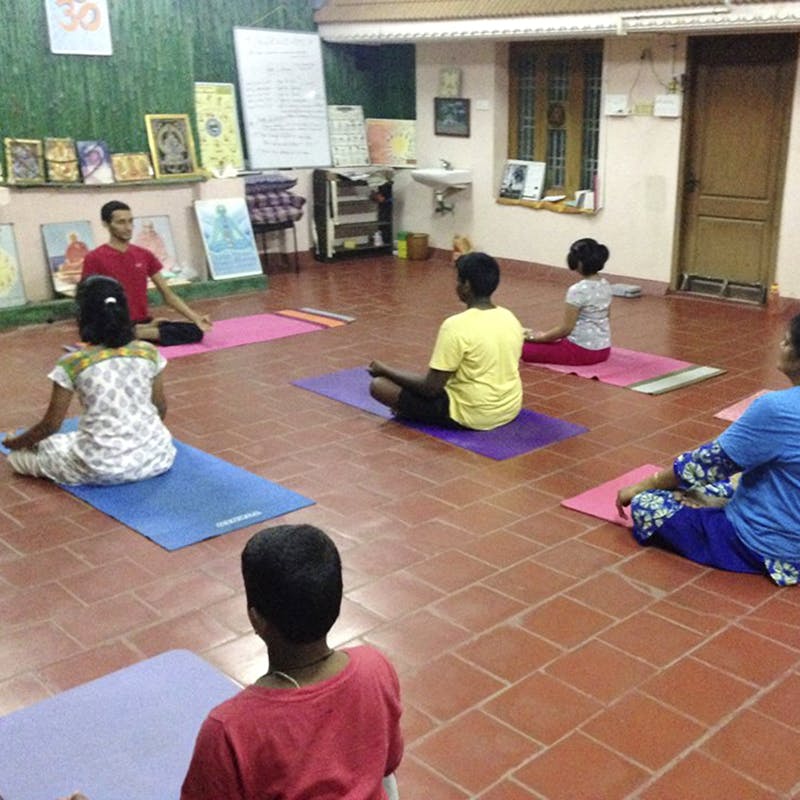 Get Into Zen Mode With The Top Meditation Classes In Chennai
Life can be quite taxing sometimes and meditation is quite a boon, helping us stay rooted in our present and make peace with our thoughts. To help you experience this, we've put together a list of the top meditation classes in the city. Breathe easy and read on!
Parth Health Studio
Offering an ambient space and highly-trained fitness and meditation practitioners, Parth Health Studio definitely deserves a spot on the list. The meditation classes here are conducted by Master Sivakumar every day between 5 am to 6 am. With guided music and instructions, you can embrace your thoughts better and get into complete relaxation. Monthly classes come up to INR 1500 plus tax.
The Life Vision Academy - Yoga and Meditation Centre
Popularly known as TVLA, this space believes in the authentic practice of preparing the body for meditation through guided aasanas and pranayams first. With regular yoga practices for up to a month, they say you can learn to relax better during meditation. They also conduct monthly meditation workshops of need-basis and teach different types of meditation including cyclic meditation. Monthly charges start from INR 2000.

Chennai Yoga Studio
Another popular yoga studio in Anna Nagar, Chennai Yoga Studio also goes by the authentic way of preparing your body and mind for meditation through yoga. Depending on your requirement you can sign up for group as well as one-on-one training. You can also take up a free trial for a better understanding.
Art Of Living
No list involving meditation can be complete without mentioning AOL. Once you're done with their globally famous Happiness Course, you can practice meditation at their centres across the city and also do advanced courses for the same.

Brahma Kumaris Rajayoga Meditation Centre
Offering meditation classes for both adults and kids, Brahma Kumaris Rajayoga Meditation Centre is loved by many. The calm and serene atmosphere there is what makes people coming back to the place. The classes here are absolutely free and are spread across various levels. You can first take up the beginners course which lasts for 7 days and follow it up with advanced courses that span across three months.

Comments