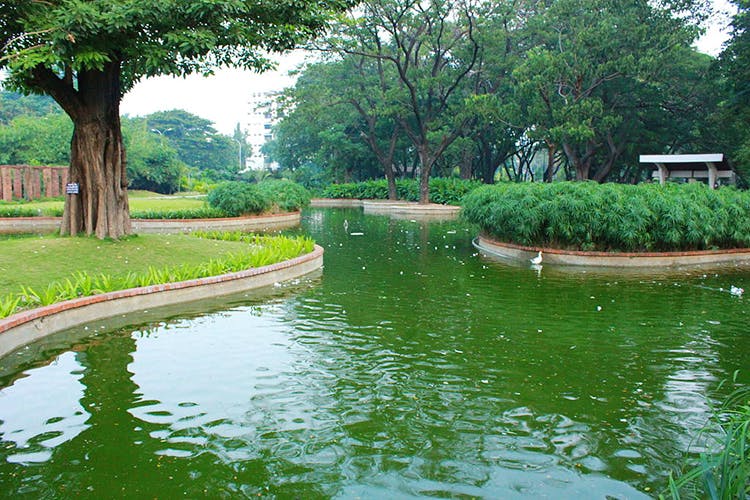 From Lakes To Parks, Run At These Top Places In Chennai
Running is the easiest (and cheapest) way to get fit, and Chennai has some awesome roads and spots which make running fun. Buckle up and run at these top places in the city. If you're looking for the best cycling routes in Chennai, click here.

Semmozhi Poonga To Cathedral Road
Nothing beats running at the park, and this route works really well because you can run through Stella Maris all the way to the Cathedral Road Flyover. You'll be seeing fields of green and red roses too all along the way.
St. Thomas Mount
If you're looking for a challenge, the uphill and downhill run at St. Thomas Mount is for you. The gorgeous view of the city from the hilltop is perfect to motivate you to finish this run.
Marina Lighthouse To Napiers Bridge
Run through the world's second longest urban beach. This stretch which starts at the Lighthouse is one of the best routes for running and you will get mesmerising views of the water along the way.
Theosophical Society To Elliot's Beach
This route is for those who want to run in a quiet place. Theosophical Society is one of the calmest spots in Chennai and is filled with greenery. Run all the way to Elliot's Beach, and if you go via Boat Club, it'll be breezy all the way.
Adyar Eco Park
You'll be starting your run at Adyar Eco Park, where you will be amidst all-things-green. Run through Thiru Vi Ka bridge and you'll catch the best views of the Broken Bridge.
IIT Madras
One of the best places to run in Chennai, IIT Madras is every runner's dream. The tricky part is to get through the gates, but if you do, you'll be amidst a massive 600-acre forest where you can spot deer as you run.
Boat Club
For beginner runners, Boat Club offers well-paved, chaos-free roads to run. These roads are usually traffic-free and a great place to run with pets. Look through the beautiful houses while you're running and time will fly by.
Comments