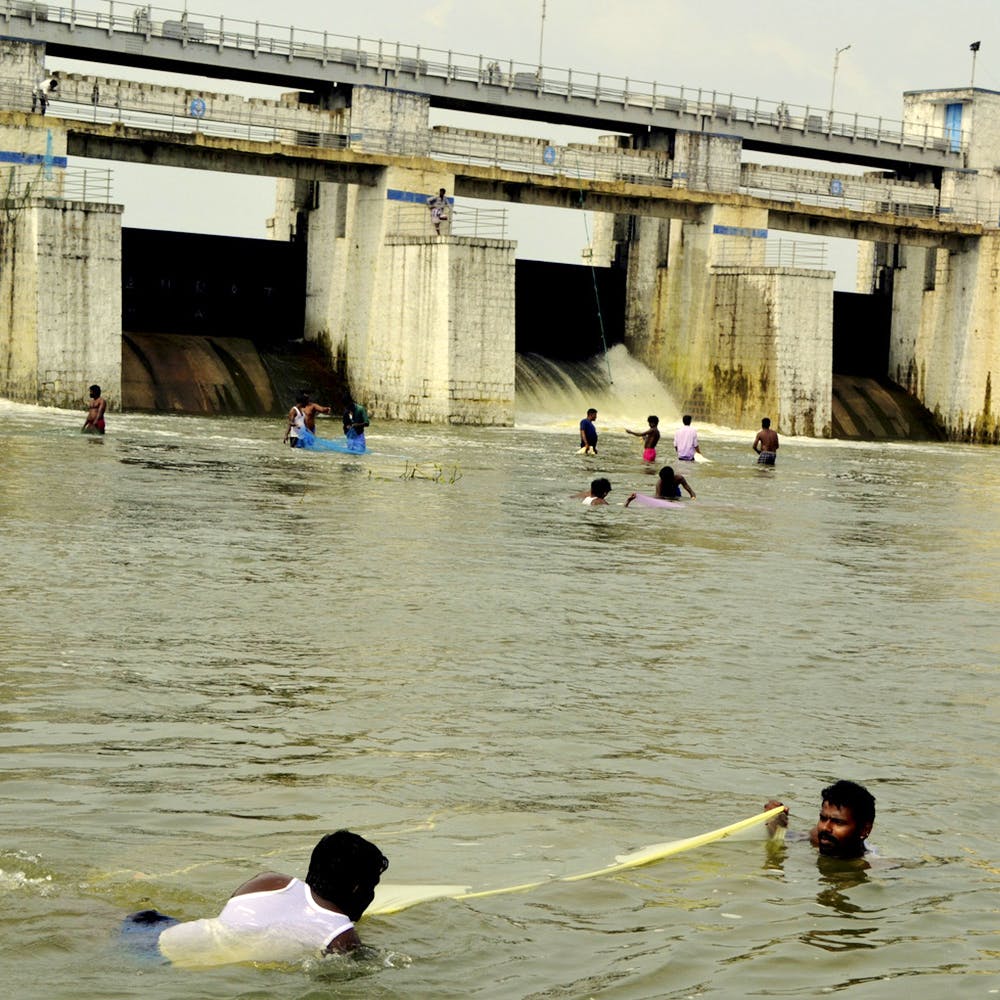 Beaches To Bridges: Cycle To These Top Places In Chennai
If you're the cycling kind of a person (rather than gymming or swimming), you are probably looking for good routes to take in the city. Even with the noisy traffic and heat, Chennai has some great places to cycle and smooth routes to cycle by. Put on your helmet and cycle to these top places in Chennai.
OMR To ECR
Whether or not you cycle on a regular basis, chances are that you've been to both these highway-type roads. This route is awesome because not only is it illuminated with streetlights all the way but also has 24/7 police patrolling. You can always stop by the breath-taking beach for some Instagram selfies and morning contemplation, and this makes the stretch one of the top places to cycle in Chennai.
Koyambedu To Anna Nagar Tower Park
For those who love cycling early in the morning, the route from Koyambedu Anna Nagar Tower Park is the best. Around 5.30am, these roads are super empty and passing through broad roads like Poonamallee and Anna Arch can be exhilarating. You can catch a quick run at the park and get the day's workout sorted.
Madhya Kailash to Taramani OMR
One of the busiest routes during rush hour, these roads can be a cyclist's dream during late nights, making this the top place to cycle in namma Chennai. If you love riding your bike post 8pm, these straight roads which go by the railway tracks are perfect to cycle by. Also, there are quite a few vendors who sell yummy sundal, snacks, and tea around midnight.
Porur Junction To Chembarambakkam Lake
This one's for expert cyclists who are looking for routes which cross 20km. Narrow, tar roads going through tiny towns, this trail is for those looking for a challenge. Also, it ends at Chennai's biggest lake, Chembarambakkam lake, definitely a great place to cycle in the city. Take a moment to take the beauty in and then cycle back to make it 30km.
IIT Madras To Vandalur Zoo
This route goes via Theosophical Society, one of the calmest spots in Chennai. Riding inside IIT Chennai is every cyclist's dream, and taking this route is just as awesome. The calm and serene trail is perfect for biking and at the end, you can cool off at Vandalur Zoo. This is one of the best cycling routes in Chennai.
National Parks & Wildlife Sanctuaries
Padi Flyover To Puzhal Lake
This one is another unexplored cycling route in the city. This trail looks amazing during early mornings and during the summer, you can dip your feet in the lake. The Padi flyover has broad roads with mild traffic, and the road to Puzhal lake is pretty straightforward. Take this route and we guarantee you'll feel it in your quads.
Elliot's Beach
What's better than cycling by the beach? The roads near Elliot's beach are every cyclists' paradise - lined up with eateries on one side and the ocean on the other. Start by 6am, catch that early sunrise, and the calming sound of the waves is an added bonus to your ride.
Comments