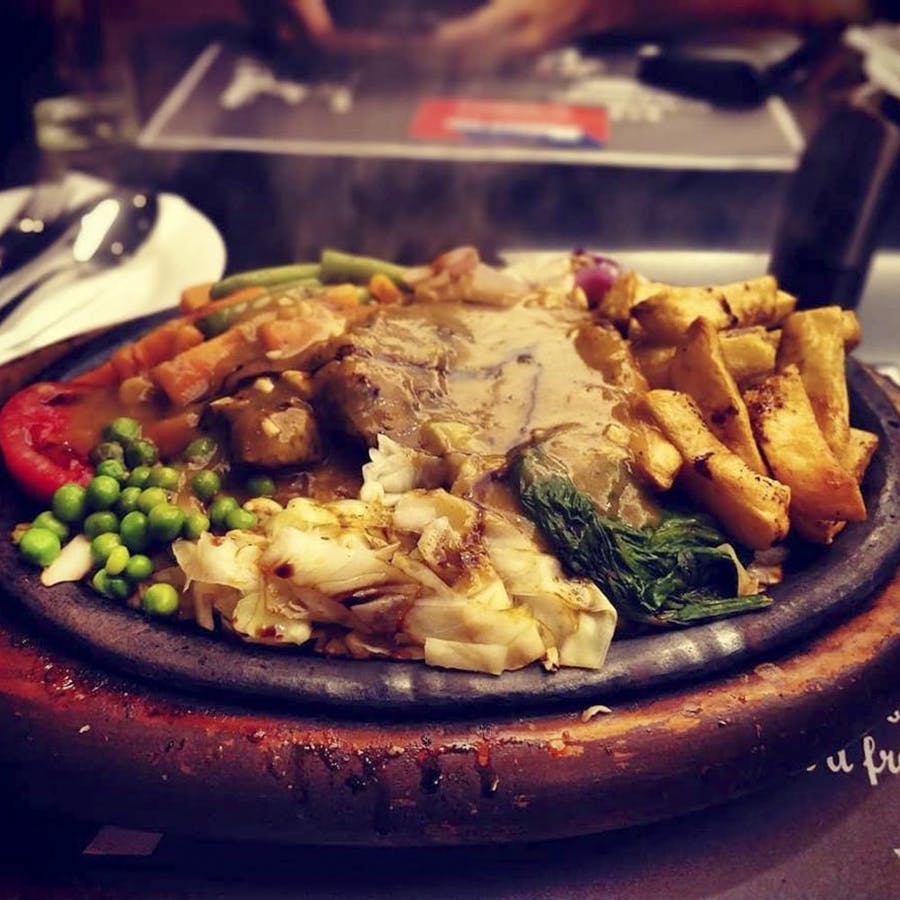 Spice Up Your Plate With The Top Sizzler Places In Chennai
Sizzlers are super nifty. Don't know what to choose from the menu? Choose a bit of everything! From sizzling paneer to baked pasta, find all kinds of yum food in the top sizzlers in town. Scroll and bookmark these top sizzlers you must try.

Tangerine
They've got everything from crab cakes to pasta, but you go there for their extensive range of sizzlers, which definitely make it to the list of top sizzlers in Chennai. Right from Chicken Taragon to Veg Semeru, you can chow down on fish, prawns, chicken, and delicious combinations of veggies and sauces.

Cream Centre
You're a fool not to try the Italian Baked Sizzler at Cream Centre. OK, that was a bit harsh, but this baked sizzler drips of awesomeness and is one of the top sizzlers you must try. Potatoes, spaghetti, penne, cheese corn balls, and crispy wedges all served on thin sheets of half burned lettuce, yes, please!
Dwarka
For the perfect North-Indian sizzler fix, head to Dwarka in Gopalapuram. Dwarka has Paneer Tikka Sizzler With Makhani Gravy, Pasta & Cutlet Sizzler, and Paneer Shashlik Sizzler. They don't have a big sizzler menu, but their paneer sizzlers are sure to leave you finger-licking full.
Mexicano Griller
For some sizzling hot Mexican food, hit up Mexicano Griller. They've got sizzlers which will fill you up within minutes. Their house special, Fajitas, served with exotic vegetables and creamy sauces win, but they've also got steaks.
Kobe Sizzlers
If you're just starting to try sizzlers, Kobe is a great place as they've got some basic yet delish sizzlers on their menu. The Veg Sizzler is a great one, with just vegetable cutlets and sweet & sour sauce. You can also try veg sizzlers with mushroom, cheese, pasta and non-veg sizzlers with grilled chicken.
Soul Garden Bistro
Ever feel left out when all the sizzlers are non-vegetarian? Soul Garden Bistro has a fully vegetarian sizzler menu just waiting to knock your socks off. Choose from Chinese, Paneer Tikka, Italiano, Mexican, and a kids special sizzler.
Pupil
This eatery in Besant Nagar is more than a great hangout spot (which it is) with the best burgers. They've got a great sizzler menu - Roma's Veggie Delight, San Marino, and Jordan's Favourite. Some of these sizzlers come with beef steaks, chicken, grilled fish, and an array of spices.
Comments