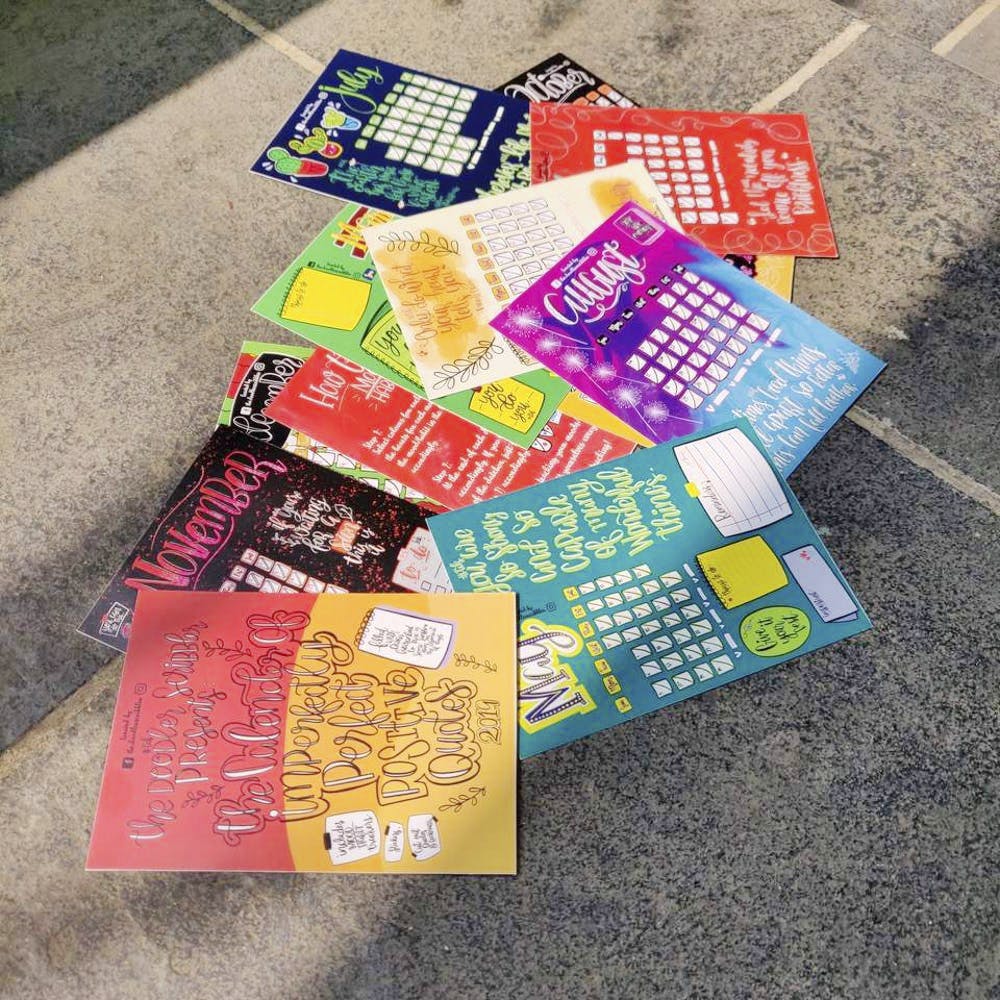 Top 10 Stationery Products You Should Proudly Own
Being a bibliophile and stationery hoarder is a full-time thing for most of us. But, it can be pretty confusing to choose stationery since there are so many (so many!) options today, and with the advent of online ordering it's gotten super confusing. Scroll down and discover the top 10 stationery products you should buy ASAP!
Artsy Journal
This customisable travel journal by The Doodle Society should be in every backpacker's bag. Priced from INR 400, this journal is hand-painted and has the cutest doodles of travel-related themes. These journals have 150 pages and come in A3 and A4 too.
Stationery Box
This unique stationery box priced at INR 999 from Hamster London consists of a magnetic whiteboard, delicious dot diary, silicon pouch, shaky shaky lead pencil, and fridge magnet. Enticed? Buy this now on here!
Ribbons & Light Essentials
Itsy Bitsy has a whole section dedicated to ribbons and light essentials including those pre-made thread balls for which can be painted and made into lights. These are affordably priced and we bet every stationery hoarder will drool over the finished lights!
Kick Knacks & Message Bottles
Very much on the cuteness radar, these knick knacks and tiny message bottles from Ananda make for great collections as well as gifts. These bottles are priced as low as INR 15 and are big memory keepers.
Animal Earrings & Fur Pens
Weird items to club, yes, but these products at Hunky Dory are must-buys. The animal earrings which have kittens, pandas, bunnies, bears, and frogs are adorable and the pens with fur and skulls popping out of springs are quirky!
Dreamy Hand-Painted Bookmarks
All that glitters is gold in the case of Nibs & Tools. Hoard up on dreamy bookmarks with the prettiest copperplate calligraphy which is made using an oblique holder pen! These bookmarks will make you want to read more!
Customised Calendars
The Doodler Scribbler makes the most colourful and quirkiest planners and calendars and it'll make you remember every day! These calendars are hand-drawn right from the dates to the quotes. Every month has a to-do list, washi tapes, post-its, and space for tiny notes and comes in different colours and fonts.
Quirky Coasters
These coasters by India Circus are nostalgic AF and will make you fall in love with your Indian-ness. The coasters are hand-painted and come in various designs including rickshaws, bicycles, and all kinds of artsy patterns.
Unicorn Eye Mask
You're sure to fall in love with these unicorn eye masks by The Whimsical Shop. Carry these eye masks for your next flight and you'll sleep like a baby!
Badges & Mouse Pads
Artagasm will make you chuckle with every one of their products, especially their badges which come with refreshing cartoons and words like "Baby on board" and "If your dog's fat, you need more exercise". The mouse pads with superhero puns will tickle your funny bone.
Comments