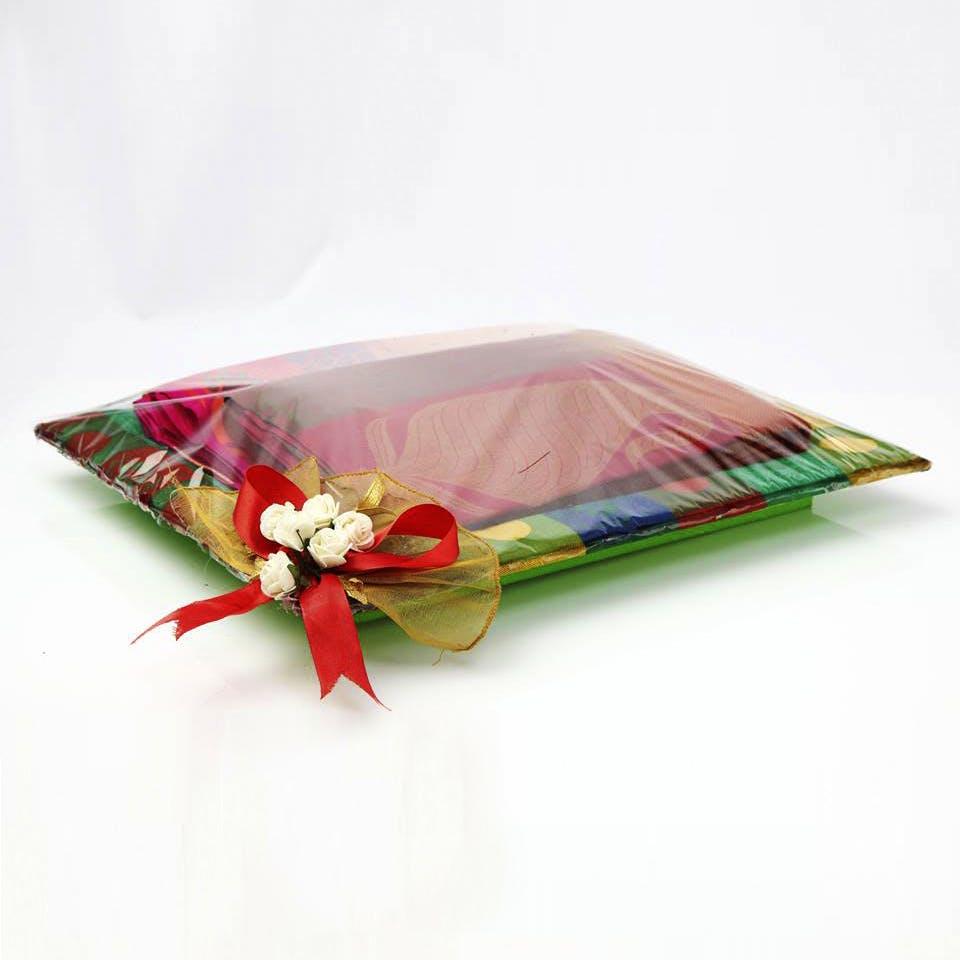 Say Goodbye To Your Trousseau Packing Woes With These Packing Services
Planning a wedding is exhausting as is. Why not lessen your burden as far as trousseau packing and gifts are concerned with these packing services? Professional, reliable and edgy, these trousseau packers are your one-stop-destination if you're looking to make your trousseau stand out.
Guddi's Creation
From your baraat favours to lehenga and sherwani packing, you can trust Guddi's creation to give your entire trousseau that personalized touch you're looking for. They also specialise in tray and floral decorations and also offer customizations for gifts of all size and types. Guddi's creation offers packing services starting from INR 20.
Inspiration
Whether you're the groom or the bride, Inspiration has enough and more trousseau packing options for both. With dried flower decorations that are slightly expensive and customized boxes designed for sarees, salwars, and shoes to bows and satin wrapping and real Benarasi materials used for trousseau packing, Inspiration caters to packing requirements for all kinds of budgets and gift items. Basic packing charges start from INR 50.
Sanskrriti
Make your trousseau packing both appealing and eco-friendly with visually appealing, locally-sourced and environment-friendly packing materials used by Sanskrriti's trousseau packing services. By incorporating materials such as palm leaf, recycled paper, and wood into their packing service, Sanskrriti helps you realize your trousseau goals while also being environmentally conscious. You can give them your packing ideas or can have them match your trousseau to your wedding theme. Basic packing charges start from INR 350.
Creative.com
This company's USP is its handmade decorations that involve extravagant trays and flowers, all made from locally-sourced materials. They are also known for their cloth decorations that can be done in any fabric of your choice. Just be sure to inform them one month in advance since the decorations have to be made from scratch. Basic packing starts at INR 350.
Decor Gift Wrap
Give this trousseau packer anything from cosmetics, envelopes, bridal outfits and silverware to accessories, sherwani or suits and you can be sure it will look like a dream. Known for their bespoke customizations and thematic matching skills, Décor Gift Wrap is another great option for trousseau packing. Packing charges from INR 300.
Khushith - Wrap Your Joys
From bridal trousseaus to hotel room hampers for your wedding night, this trousseau packing company does everything. For those of you who don't want to invest in all the platters and trays that are used for packing your trousseau articles, you can also rent their packing materials and save money. Just make sure you make your bookings at least a week before your wedding day so that you can get everything done according to your preference. Basic packing charges start from INR 150.
Ask Dipika a question