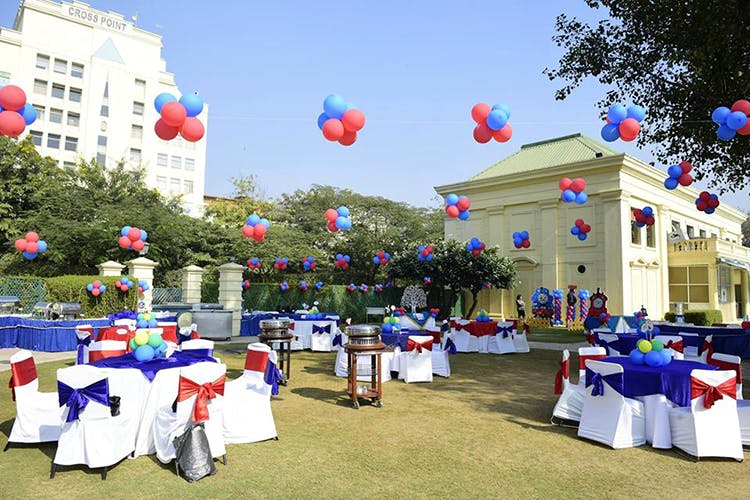 This App Offers Everything From Wedding Planners, Packers & Movers To Salon Services At Home
Shortcut
Gone are the days when you had to worry about rushing out of the house to get your make-up done before a wedding or struggling to find a group to help you move homes. Now all you need is UrbanClap for all kinds of services under one roof!
How It Works
The magic of UrbanClap is that whatever you're looking for and whatever it is you're hoping to get done in a pinch, they can provide that service for you. Whether you're looking for a yoga instructor to come home or have the salon come to you, they will help you find the best match for the best price. The UrbanClap team is made up of professionals in their specialised field, so you're guaranteed to get the best of the best, all in the comfort of your own home.
And the process is quite simple. Once you select the service you're looking for, you answer a few simple questions to determine what you're hoping to find and then you pick from the options available. UrbanClap will provide the best prices and then you can make your booking. You schedule the date and the time that works best for you and then UrbanClap will take care of the rest. And once your service is done, they will send you a text with the link to the online payment and it's as simple as that.
Whatever You Want, They've Got It
They provide Home & Appliance Repair, including carpentry, plumbing services, washing machine, refrigerator, laptop and microwave repair. And they even have pest control services, because in Chennai the mice come out to play more often than not, don't they? They also have dietitians, physiotherapists and yoga trainers as part of their services. If you're planning your wedding and you can't seem to find the right person to do your make-up for you, they've even got a list of bridal make-up artists and depending on what kind of make-up you're looking for, the prices can range from INR 3,000 to INR 18,000.
The list doesn't end there, they also have party planners – whether it's a birthday party or an engagement party – and even wedding planners. Looking for the perfect wedding photographer? Your search ends here. All of this aside, they even have lawyers on their list of services! Whether it's about divorce matters or property dealings or even something as simple as traffic violations, you can find someone to help you out of a jam. Looking for a tutor for your child? They've got that too – English, Math and Science tutors are available.
You can get a full list of services and make your booking via the UrbanClap website or download their app which is available for Android and iOS.