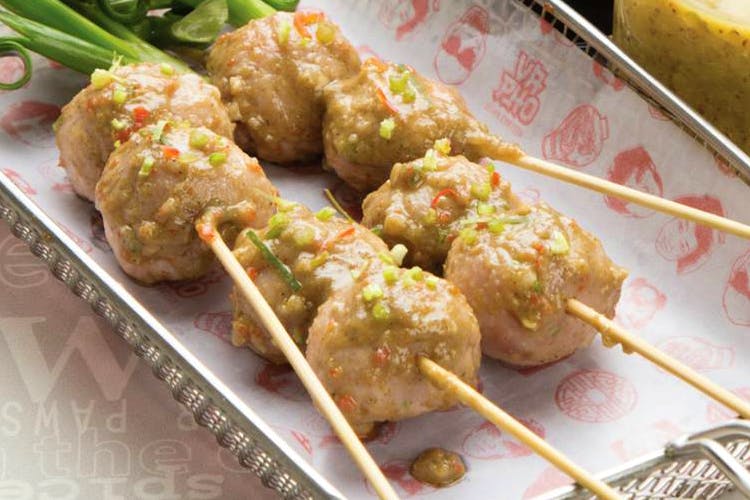 Va Pho's Newest Address Serves Up Grilled Versions Of Your Fave Food
Shortcut
Va Pho's second outlet in Chennai at Ampa Skywalk has plenty of grilled meat and delectable new additions to the menu.
What Makes It Different
It's the same Va Pho we know and love, right from the vibrant colour scheme of the restaurant to the signature auto by the door. Located just next to the Sera bar in Ampa, the 70-seater restaurant builds on the original Va Pho in Gopalpuram in terms of size or the restaurant as well as the menu.
The original was called the Asian Canteen, and this one is called the Asian Grill. The menu features everything from the Asian Canteen, so that means there are fluffy baos, steamed corn and cheese dim sum, flavourful Thai rice and their signature pho among the other regulars, along with their meaty additions from their Teppanyaki grill.
The grill itself is the centre of attention and meat like chicken and beef are topped with their in-house sauces like freshly made hoisin or sambal sauce. There's also grilled vegetables made the same way too, in case you were wondering whether meat eaters were getting all the love. They've also got a new sizzler menu that we haven't heard much about so we're looking forward to trying that out too. Saving the best for the last, to end the meal they've got a new tender coconut popsicle with sweetened coconut cream and sago pearls.