The information in this post might be outdated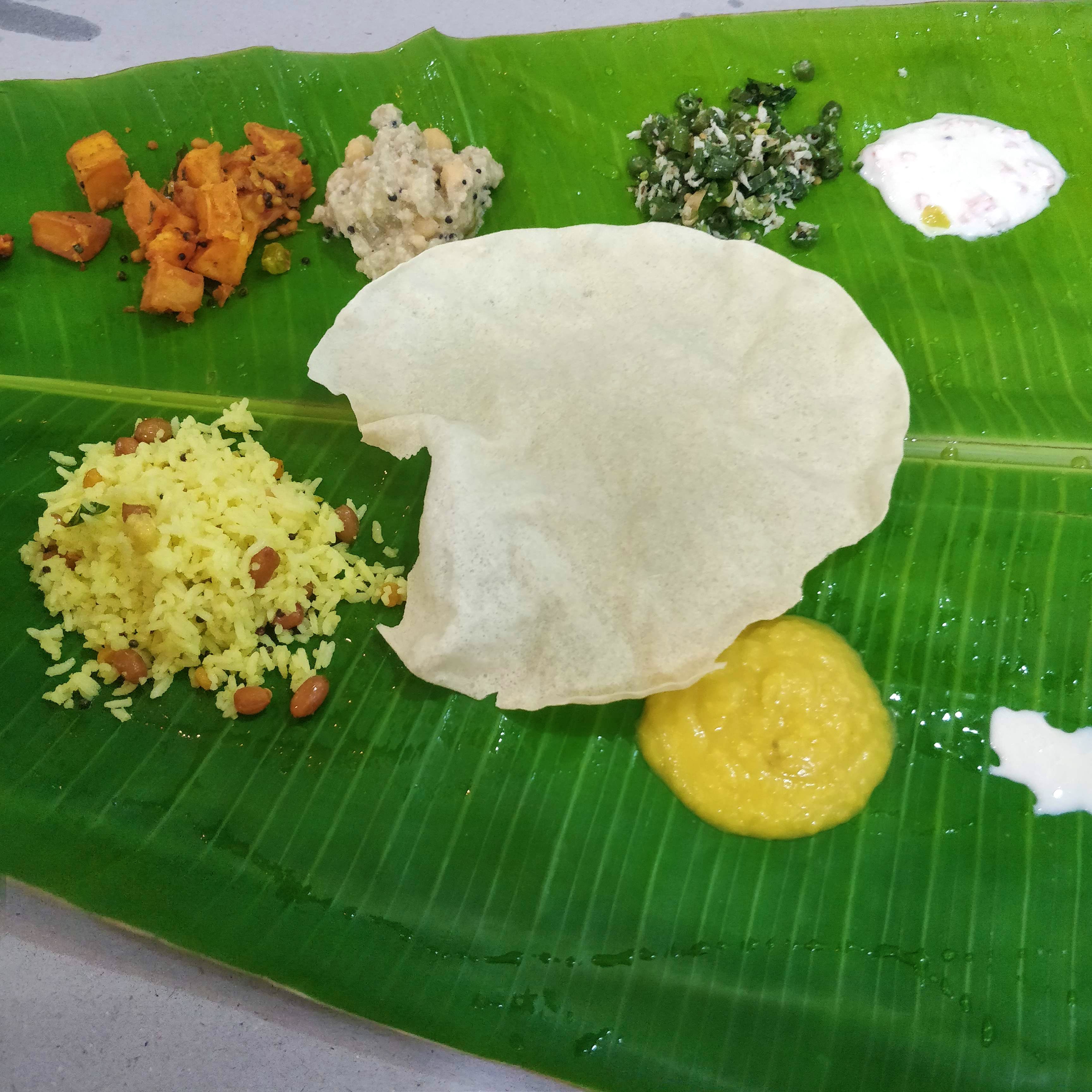 Watermelon Rasam & Whatsapped Menus: You MUST Eat At This Sabha Before Margazhi Ends
What Makes It Awesome
You know the saying: you don't have to follow the crowd? That doesn't apply to this, you absolutely must follow the crowd to Parthasarathy Swami Sabha. The mamas and mamis hovering at the canteen tell how legendary and iconic the experience of eating food prepared by Mountbatten Mani Iyer catering is. Not only are they the oldest caterers in sabha history, but they have evolved so much that we can't keep up! First, the quirky dishes they unveil every year - last year it was watermelon rasam and pink paniyaram, this year it's…find out for yourself!  The menu changes every day; we hear that only Mountbatten's son knows the menu beforehand and all the cooks and servers come to know only in the morning. Also, you can leave your number and they will WhatsApp the menu to you on the previous night so you can plan and come for your fave dishes.  When we went, there was - sambar, rasam, vathakozhambu, appalam, payasam, chickpeas kootu, beans poriyal, potato curry, and carrot pachadi. Try this once, and you'll keep going back for more. Lunch is priced at INR 420 - we know, a bit expensive, but that's how much the demand has grown. Paati, thata, cousins, take the whole parambarai and head to this sabha.
What Could Be Better
The pricing could be a bit better.
More Information
Parthasarathy Swami Sabha
Comments