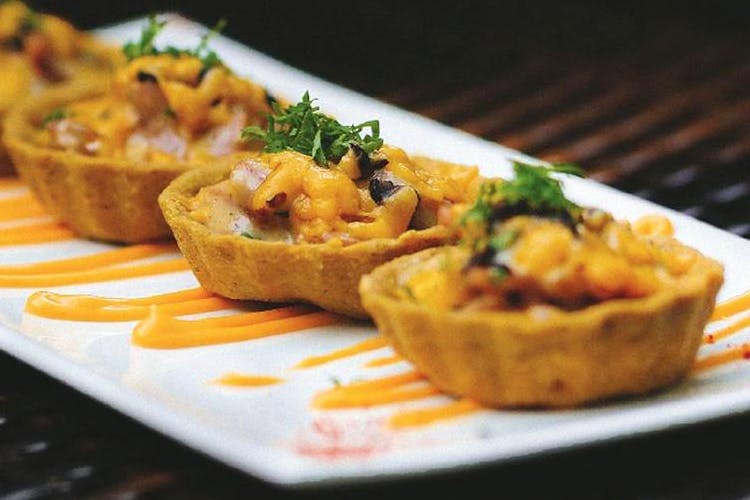 There's A Wine + Cheese Bar In Town And They Have A Parmesan Wheel For You
Shortcut
Chennai has bars, and clubs and restaurants and resto-pubs, but what we've been missing out on is a nicely done up restaurant that focuses on wine and cheese, and Fromage is finally here. Let the puns start rolling.
What Makes It Awesome
(We had to do it before you did, obviously.) For years, the combination of wine and cheese has been lauded as the best way to start an evening. A cheese platter served with a selection of wines is a great appetizer to any meal. And Fromage, at Somerset Greenways, is giving you the chance to truly experience it the right way. A French-themed restaurant, Fromage's décor is simple and attractive with blue walls and doors and yellow upholstery, it doesn't blind or distract you from what you're there for – the wine and cheese!
Now, don't get turned off by the fact that Fromage might only serve wine, they have a full bar menu with all the staples from cocktails to scotch and rum. But let's take a moment to look over this wine menu because they have wines from France (of course), Australia, Chile, South Africa, and California and in red and white. Not all their wines are available by the glass, but if you're going to spend an entire evening indulging in cheese-based food, you're going to need a bottle of wine to accompany you on this journey.
For those of you that don't drink or for those who want to just eat really good food, let's take a look at that menu. Pretty much everything on the menu has cheese, whether it's a starter or a main course dish or even the dessert, there's a lot of cheese in your food! After all, the restaurant is called "Fromage" which is "cheese" in French.
To start off your meal, the Onion Jam Goat Cheese Rolls sound like an absolute treat and for those who want a little meat to start with, how about the Chicken and Cheese Tart? Now, anyone who has been here will tell you that the only main course you need is the Parmesan Wheel and they have it for vegetarians and non-vegetarians, so make your choice. And finally, dessert – how about the Oreo Cheese Cake? Yeah, we think that's a good choice too.
More Information
Somerset Greenways Chennai
Comments