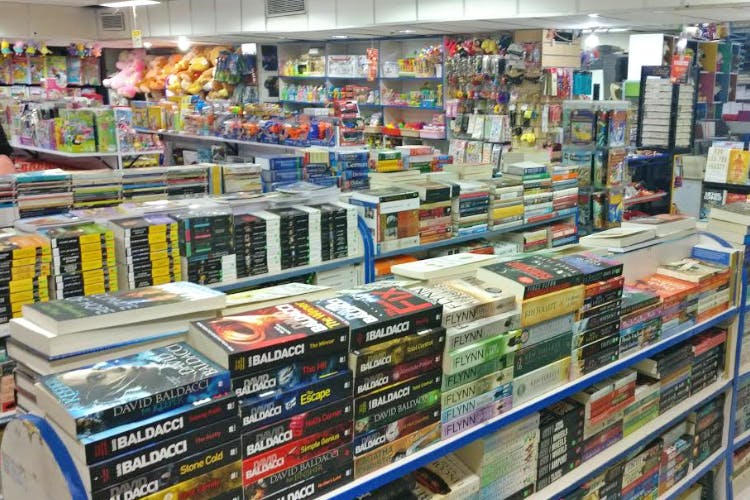 Buys Books At MRP Or Stock Up On Last Minute Gifts At This Besant Nagar Book Shop
Shortcut
Words And Worths in Besant Nagar has been around since ages and is not only a bookstore but also a place were you can find a perfect gift for your bestie or even source a tome you have been looking for.
What Makes It Awesome
Started 19 years ago, Words and Worths was one of the first stores to even set foot in Besant Nagar, back then it was mostly just a bookstore with a tiny stationery section. Many a millennial like me from Besant Nagar have fond memories of running here every summer to buy, back-to-school supplies like pens, pencils, notebooks and the all-important brown covering paper. The store has only just one outlet in the city and is a cross between a stationery store, a bookshop and a curio mart.
The book section features fiction and non-fiction books with a strong focus on housing current bestsellers, they also have the older books that are still popular such as Harry Potter, Artemis Fowl, and Da Vinci Code (you get the drift). Having said that I will point out that because the store caters to varied needs (stationery, home needs etc), their book collection isn't as big as bookshops like Starkmark and Crossword. The same can be said of their stationery section, it's got everything the school going, college studying, a recreational artist could want, but beyond that their stock is lacking. To combat that lack of depth in their inventory, they offer to source specific books and stationery material that you may require, all at MRP. They can do this because, from their nearly two decades of experience, they have strong relationships with suppliers who they can bank on for specific needs.
The curio section is something they've made a success of after opening up a couple of years ago. You will find everything from wind chimes to greeting cards and ceramics and glassware to lighters. Plus, children's toys, makeup and more. They even have a handy gift wrapping section, if you want any of your goodies wrapped. The other nice thing about Words and Worths is that their store attendants know their inventory in and out and are very helpful. So if you're searching for something but can't quite figure out what it is, ask a staff member and they'll be happy to help you out.
The store itself is a relaxing place to come check out new books, as the staff is more than happy to let you peruse through their collection for hours.
Comments