Get Your Haul Of Fragrances, Body Care And Snacks At this Organic Store In Velachery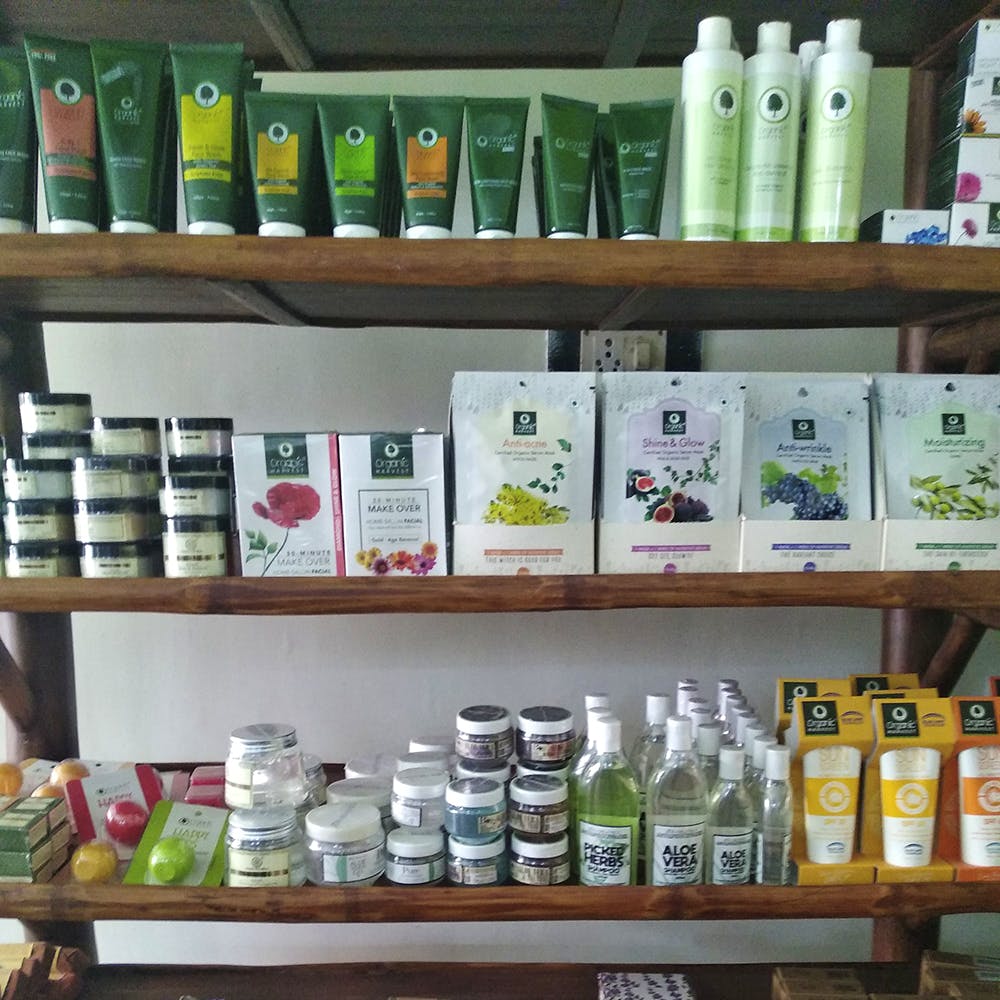 Shortcut
This store in Velachery sells handmade natural fragrances and body care products from different brands across the country.
What Makes It Awesome
The best of items are those which nature gives us. Yes Organics in Velachery sells multi-branded organic and handmade stuff from across India. They have body care products, fragrances, groceries, snacks and gardening products. Nestled securely in a tiny shop, as you enter, the first thing you will see next to the billing counter are the body care products from brands like Organic Harvest, Khadi and Bon Organics. They have body wash, body scrub, face wash, face packs and body oils. They have dry shampoo, conditioner and shampoo bars as well. We loved the cucumber and herbal soaps from Bon organics which were wrapped in jute packaging at INR 150. If you are looking for some lip therapy, you can go for their lip balms and scrubs as well.
Yes Organics sells essential oils and diffusers as well. From Ancient Living brand, they had lemon, peppermint and lavender essential oils. You can mix them up with your hair oil or add a drop your face wash for aromatherapy. They have diffusers which can be water and essential oils for a fragrance to your rooms. If you are looking for more fragrance, you can go for their incense sticks or scented candles as well. We loved their germanium scented incense sticks which cost INR 34 only.
If you are looking for kitchen items, then they sell their own brand's rice and oils as well. These are organically made and grown in their own local farm and are priced at INR 90 onwards. Along with that, they have natural honey, ghee, soya beans and puffed rice! Yes Organics also deals with seeds and insecticides for your gardens. From basil and radish seeds to oregano and alyssum seeds, you can buy fruits and vegetable seeds and grow your own mini garden! Buy their hay made decorated pots which give just the right look to your garden. They have organic mosquito repellant insecticides as well, starting at INR 50. Switching to natural ways couldn't have been easier when you are getting all at one stop.