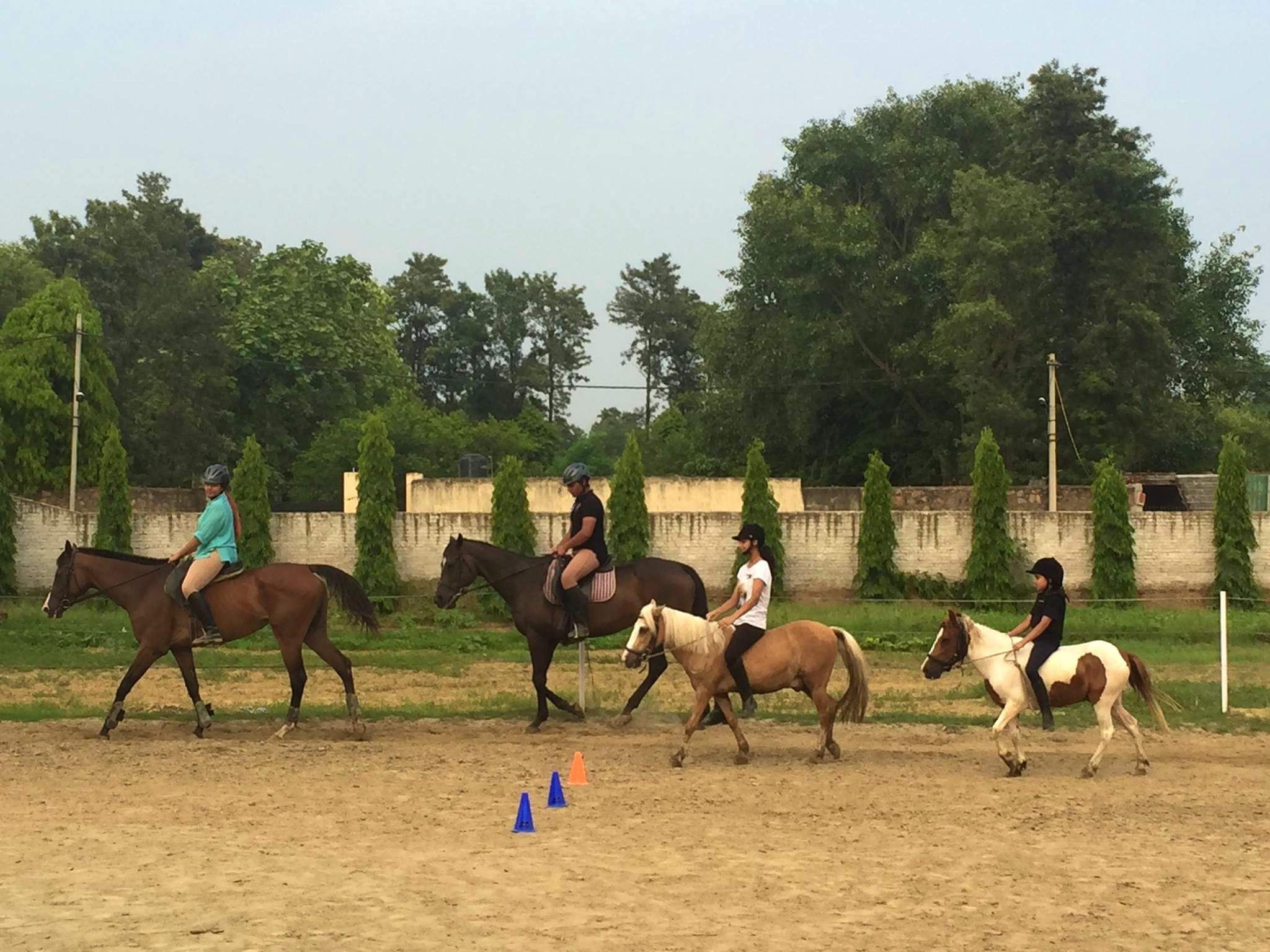 Planning A Family Day Out? Here Are 10 Activities You Can Enjoy With Kids
In this age of technology and social media, it's very important to provide learning experiences to kids, indulging their curiosities, and imploring them to be physically active. Here's a list of 10 best places and activities for kids in Delhi, that you can check out for a family outing.
Nehru Planetarium
One of the most interesting things, while growing up, was learning about astronomy and the solar system. Nehru planetarium is one of the most fun and intriguing places in the city to enjoy with your kids, and you can experience stargazing and constellation-spotting. They have a dome in the complex where you can sit and watch the milky way do its thing.
The Pony Club
At The Pony Club, professionals help kids get familiarised with ponies and horses, teach them how to interact with them, feed them, lead them, and then eventually ride them too. The aim is to make kids understand horses, ponies and other animals, and develop a compassionate approach towards animals. Sounds like a fun experience, no?
Play Areas
Delhi summer can get too hot for the kids to brave, and you don't want them getting a heatstroke and falling sick. There are a number of play areas in the city that you can take your kids to. Many of them organise activities like painting as well.
Some of the good ones are
Tumble House
in Defence Colony and Rajouri Garden,
Going Bananas
in Gurgaon (this one is right next to a cafe,
Another Fine Day
where you can chill while you watch the kids go crazy),
Let'Em Play
in Saket, and Play Shack near Model Town.
Kingdom Of Dreams
Kingdom of Dreams is an experience that all Delhiites, especially kids, should indulge in atleast once. Jhumroo and Zangoora, the plays they produce, are beautiful and extravagant. They also have a 'Culture Gully' that has regional street food from all over the country. Your kids will have a great time watching these theatrical productions.
Ice Skating
Let your kids beat the heat and learn a new skill at the same time.
Here's
where you can take your kids ice skating this summer. These ice skating rinks have professionals who help your kids learn the basics, and your entire family will have a great time learning it together.
SMAAASH
Kids love gaming zones and playing sports. Smaaash has a number of choices to offer. You and your kids could choose to play cricket, racing games, or even do go-karting. They also have a bar area where you can order snacks, grab a beer, and watch your kids having a fun time. It'll be a nice, relaxed evening for you, and your kids will love you for taking them here. Win-win!
Fun City, Ambience Mall
Fun city is an arcade for the entertainment of both kids and adults. They have a few fun rides and lots of video games, like car racing, bike racing, pinball machine, basketball shooting game, and so much more. The best part? You get tickets for every you game you play, and you can redeem it for a toy later.
Museums
We're lucky to be born into a culture that has a rich and varied history, and there are so many museums in the city that keep it alive. From the Doll Museum, to Air Force Museum, and Rail Museum, there are so many that you must take your kids to. Here's a list of 21 museums in the city you should visit with your kids.
Edible Routes
Edible Routes is a Not-For-Profit organisation that aims at finding local solutions to global environmental problems. They work towards environmental education, farmer outreach, ecological and biodiversity restoration, creating and managing a native trees and plants nursery, and more such issues. They have various workshops such as urban planting, composting, kombucha brewing, and more that you can attend with kids too.
Comments