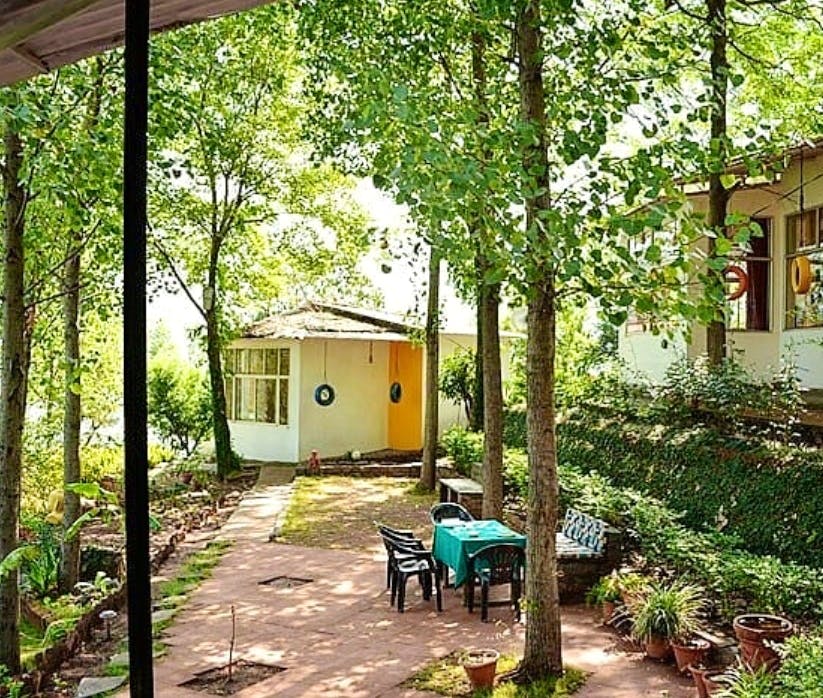 City Life Getting Too Much? Take Refuge At This Nahan Stay
What Makes It Awesome
A four-hour drive from Delhi is Writer's Hill, a secluded stay in the lap of nature that all artists especially, will love (we're reminded of all the natural beauty the Romantics used to write about). If you had to imagine yourself at your most creative and calm, we're willing to bet you'd think of secluded moments alongside a river, with soothing sounds of trickling water, or maybe a mountain or forest, surrounded by greens and chirping birds. If you're more the socialising type, perhaps, you'd want happy interaction with your loved ones or other like-minded people over chai and a bonfire. We found a place that gives you all of this and more! Hosted by an ever-smiling and always ready to help Munish Pal Singh, you'd be well taken care of. They've got great home-cooked meals (all organic too!), three comfortable cottages and a luxury tent (all named after books only a person with great taste would know of). You can take a trek to River Jalal, camp, visit the Renuka wildlife sanctuary or just sit back and star gaze. Oh, and don't forget to give their dog a few cuddles from our side too!
What Could Be Better
If you're expecting top-notch luxury, you might be a tad disappointed. However, this place will give you home-like comfort, and they're living up to that promise quite well.
Comments